Statements of the press representative of APOEL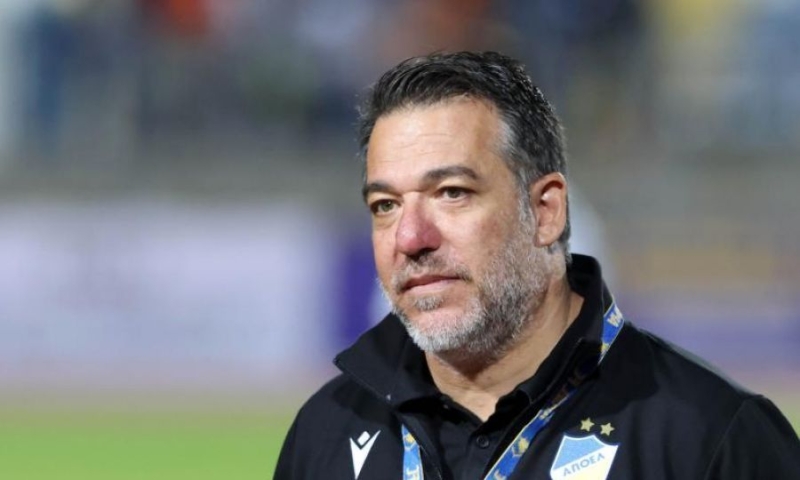 The press representative of APOEL, Nektarios Petevinos, spoke to SPOR FM 95.0 and to the show "Kane Gairito" with Stella Sokratous about everything concerning his team.
p>
Highlights:
On pitch violence:"It is a matter of great concern to the society, our position on the measures, half of the measures refer to the design of suppression and not prevention and the other half are measures that we have been hearing for a long time and are yet to be implemented. We go back in 2018 when the decision was made about the fan card, we said that it is a law that has discounts in its application and is difficult to implement. This law is being stripped bare, the authorities must also understand that when we do not have the appropriate tools, the law cannot be applied as it should be. What needs to be done is prevention. We credit the government's willingness, but it should have intended to fill the stadiums and not threaten to empty them. They should have said that those who can't follow should be isolated, not the whole world, because that's how hooliganism will win."
For the basketball episodes:"Something that Dimitris Christoforou also said, it is not possible in basketball to characterize a game between two teams as moderately dangerous and in football to even see a helicopter pass by to check between the same teams. We have always said that the best thing is with simple, logical and self-explanatory approaches, we can take steps forward and implement the right measures and also train the right people".
For the fact that we do not have cameras in the indoor courts:"When we said that the card law does not have enough things that should be, then some decisions should be made more correctly and by people that should. When you say you will have a closed circuit like it is in GSP with a capacity of 20000 people and when you say that you will not have a closed stadium with 2000 people, then with what logic do you say that you will make a discount, since the same 100 people are also in football and in everything the other sports".
For the conquest of futsal:"As the management of APOEL, we want to congratulate the futsal department of APOEL for a very spectacular final yesterday, as well as congratulations to AEL. We were lucky to win on penalties and to celebrate a trophy, it is an honor and pride to win titles".
About the match with AEK:"We have a very difficult game at AEK Arena against a difficult team like AEK. The only goal is to win to get closer to winning the title. The preparation has changed form, all the internationals have returned, yesterday they were all present. Today everyone who is available. Given out are Wheeler and Dimitris Theodorou who continues to suffer in the middle, that we need to look more intensively at the problem of why he was out for a long time. Konstantinov is also out, Ben is constantly increasing tensions and his chances of being in the team, for Donis the chances are that he won't make it to the match".
About APOEL's record:  "We have exceeded 100 thousand tickets, we must average over 8 thousand. Our record is at 141 thousand and it is something we can do. Now in order to break the record of Omonia which is at 162 thousand we have to get more than 12 thousand people in every game. It is in the hands of the people of APOEL. It is something possible".
On the Poursaitidis case in which APOEL was vindicated: "I am not referring to such issues, it was a case that was examined by the CAS and made its decision".