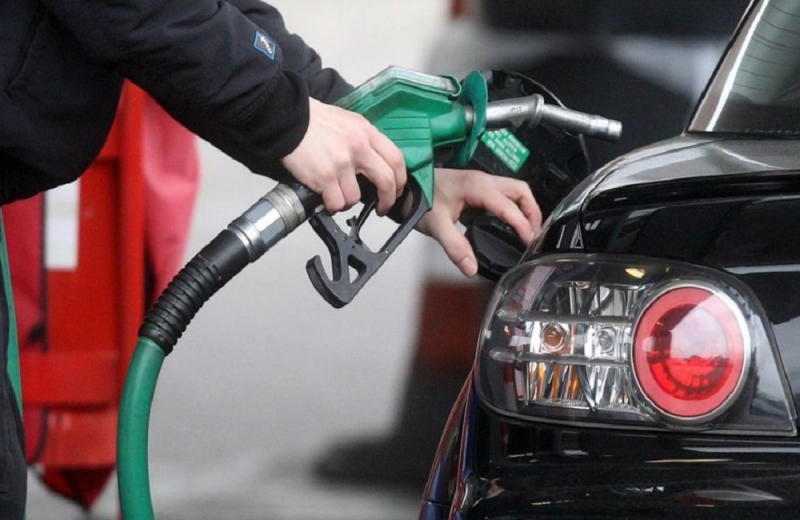 Oil companies on Tuesday dismissed allegations that they were making a profit on fuel prices, with some arguing that they were losing out on competition in recent months because they could not directly convey the rising fuel prices.
The Parliamentary Committee on Trade discussed at length on Tuesday afternoon the issue of rising fuel prices and the effects on the economy and the Cypriot citizen and how to monitor prices, with Commission Chairman Kyriakos Hatzigiannis noting that companies are required to prove that they are not making a profit.
"A lot has been said, complaints have been made that in relation to the oligopolistic fuel trade, there are windows that allow the creation of incorrect profit, in other words, scandal. "Companies today have to prove to themselves that they are not doing what they are accused of," he said.
Mr. Hatzigiannis acknowledged that "we have an oligopoly and since we have an oligopoly we do not have a proper operation of competition." He stated that there are four players in the market and two traders in the wholesale market.
The Director of the Consumer Protection Service of the Ministry of Commerce, Konstantinos Karagiorgis reiterated that with the data that the service has in It is not justified to limit the retail price of fuel.
As he mentioned, with the new system there is more accuracy in monitoring prices. The service reportedly monitors three products, diesel, 95-octane gasoline and heating oil.
and you have to convince that there is no notoriety ". 3 months.
"In three months, did the companies not bring any new cargo?" He asked, adding: "Some people are stealing from the world and the Consumer Service has to do its job." DIKO MP Chrysis Pantelidis said that he expects answers from the Audit Office regarding the price monitoring process and whether the Office deems that the tools available to the Ministry are sufficient.
On behalf of DIPA, Michalis Giakoumi said that the citizen lives the issue of accuracy every day in his own skin. "The political leaders should be present and we want answers. We got some answers which are vague ", he said.
Finally Stavros Papadouris of the Ecologists Movement characterized the issue as multidimensional and noted that every time the word calculation formula is mentioned scare, as he said.
On behalf of ELAM, Geadis Geadis stated in a statement that an effort was made by all that everything is going well on the issue of fuel "but based on a wrong methodology that at the end of the day the people are called to pay".
< p class = "text-paragraph"> A representative of the Audit Office reiterated the need to disconnect the service stations from the wholesale companies.
"Competition works, we accept losses due to high fuel prices »
Responding, the representatives of the companies said that the competition operates in Cyprus and added that in recent months they have been suffering losses because due to the competition they cannot directly transfer to the prices the increases of the cargo they receive. The fuel received, they said, is refined, which is more expensive than crude oil and is based on the prices of Plats, which acts as a stock exchange.
Petrolina CEO Dinos Lefkaritis said that oil companies are presented as "the evil demon" of the consumer. "We are not. We are a public company, I challenge you to see our books ".
He said that his company in 2021 had a turnover of € 306 million, while its profits were € 7, 5 million, which corresponds to 2.5% of its turnover.
"Today we have (price) 1.82, because we brought expensive cargo, I can not download price because I will have losses and none of our gas stations will buy ", he said.
Mr Lefkaritis said companies were importing refined fuels (Platts), with his company importing from Israel, adding that freight rates had risen, increasing costs for companies.
"We understand that we are receiving fire, if you think we are doing wrong try to check us", he added.
George Grigoras, on behalf of the company Hellenic Petroleum spoke about the many inaccuracies that are expressed and added that the companies accept a kind of "unjust war with non-existent accusations that can reach the limit of slander"
He said that his company delays in adjusting the prices of the pumps, adding that our company brings a ship every ten days. "We have a delay in everything whether the price goes up or down."
"The retail price cannot be explained in comparison with crude oil, the price of crude oil is different and the price of refined products is different," he said.
On behalf of ExxonMobil ( manages the Esso stations), Antonis Mouzouros said that the way of costing differs from company to company. "We do not manage to transfer the price increases, these months are loss-making. "Every year we look to see which is the cheapest refinery in the area to buy," he said.
"The last few months have been detrimental to our company, come check them out and close this issue. This is misinformation that exists in the market ", he concluded.
On behalf of Shell, Costas Tsigaras stated that the margin of the companies has not changed, it remains the same without taking into account that the companies are dealing with increased costs, "which we have absorbed and we do our job with increased money costs. The competition operates in Cyprus ".
He also said that there are 315 service stations in Cyprus, of which 28.5% or 90 are corporate.
George Petrou, CEO of Staroil, said that no direct price adjustments are made depending on the fluctuation of international prices, because an average of five days is calculated and not of each shipment.
He dismissed allegations that oil companies were thieves. Referring to the profitability of his company, he said that his company "we have never had such losses, because we could not apply the increases immediately and that is why we have suffered losses.
However a representative of gas station owners disputed that only a quarter of gas stations are controlled by companies, saying that many gas station operators operate service stations that belong to oil companies. He noted that their margin in the wholesale price is 5 cents.
In addition, Loukas Aristodimou, President of the Pancyprian Association of Consumers and Quality of Life, criticized the Consumer Protection Service for operating "as a spokesperson for companies". He called on Parliament to make legislative improvements, to make the Consumer Protection Service independent and to improve the legislation governing the Competition Protection Commission.
On behalf of the CCCI, Andreas Andreou, Director of Industrial Development, said that notoriety is a very serious accusation and must be documented. "I would expect more explanations from the Consumer Protection Service," he said. He referred to fluctuations in fuel prices at service stations, which means, as he said, that the competition works to some extent.
A representative of OEB said that the competent authority is doing well and that there are mechanisms to check whether companies are making a profit and to see if the state mechanisms work and noted that companies should not be blamed because fuel prices are high internationally.
However, the Commission requested information from the companies for the previous six months. "We can not be complacent. We asked for information and we will come back to rule out any possibility or even a gap in the mechanisms of supervision and control of the fuel market ", concluded Mr. Hatzigiannis.
Source: KYPE