The Petrolina Energy Team runs and supports the Ronald McDonald House Charities Cyprus, honoring the memory of Renos Andreou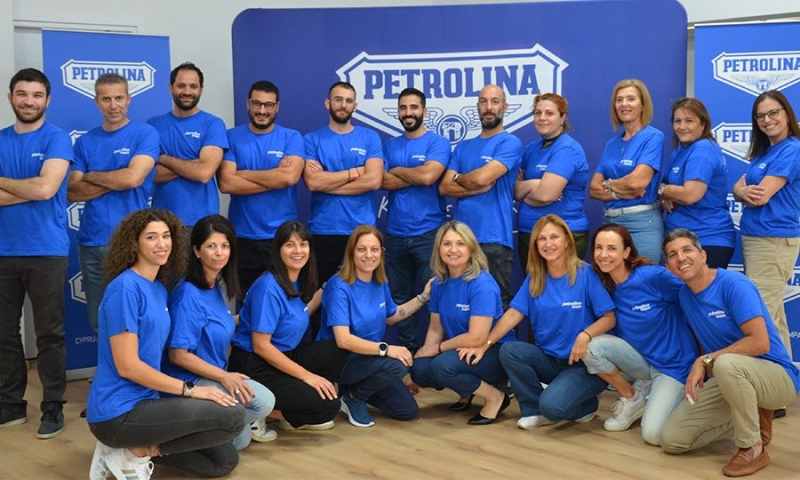 On Sunday, November 19, Larnaca will welcome more than 11,000 athletes from 85 countries, in one of the country's most important sporting events, the Radison Blu Marathon, the first Cyprus Green Marathon under the auspices of the Environment Commissioner.
Petrolina supports and "fills" with energy since its first year, the leading sports event, which stands out for the level of its organization, playing an important role in society and the environment.
The Petrolina Energy Team, the group of Petrolina volunteers in which members of the Company's staff, gas station owners and their families participate, will run for another year in the corporate 5km road race to support the Karaiskakei Foundation, Special Olympics Cyprus, RMHC and Foundation Christina A. Apostolou.
Additionally, this year Petrolina supports the Ronald McDonald House Charities Cyprus, honoring the memory of Renou Andreou, Honorary President of RMHC Cyprus, and supports the McDonald's™ Cyprus team, which dedicates its participation in the corporate 5km race, with " Run For Renos'. All the proceeds of this action will be allocated to RMHC Cyprus, which he had started, with the vision of keeping families together in difficult times. the basic route of the Marathon Road, the Half Marathon and the 10 km. road race. Here are the 5km routes. road race and 5 km. company race, while the day ends with the Fun Race 1km. for adults and with the McDonald's™ Kids Race 1km. for the kids.
For more information and registration: www.larnakamarathon.com 
< iframe width='300px' height='500px' src='https://www.adstorebluebird.cy/api/banner/ServeBanner?zoneId=2734' frameborder='0' scrolling='no'>