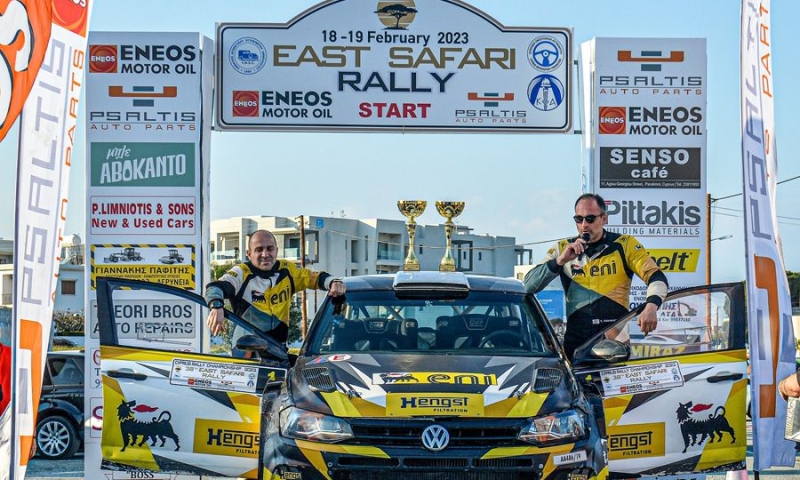 The Petrolina Racing Team started in the best way premiere of the Rally Championship 2023, dominated by last year's champions Simos Galatariotis/Antonis Ioannou.
Having won last year's Pan-Cypriot Rally Championship 2022, the Petrolina Racing Team gave the premiere of the new racing season force present, with two of its crews taking 1st and 2nd place in the East Safari Rally 2023.
At the race held on the weekend of February 18-19, in the Famagusta Free Zone, last year's winners Championship, Simos Galatariotis and Antonis Ioannou with a VW Polo GTI R5 car won 1st place, having universal superiority over his rivals.
Second and after a strong battle, Christos Dimosthenous and Kypros Christodoulou with Skoda finished Fabia R5.
The crew Sofianos Roussou and Andreas Giannakou, with autokin was Ford Fiesta Rally 3, abandoned the race due to an electronic problem.
The East Safari Rally 2023 was organized by the Famagusta Racing Car Association, under the auspices of the Cyprus Automobile Federation.
Motorsport has always been part of Petrolina's actions through the continuous dynamic presence of the Petrolina Racing Team, in the context of supporting sports, which is part of its Corporate Social Responsibility.
Petrolina congratulates the winners and all the crews that participated .