POWERED BY:
14:56 Thursday
March 24, 2022 INSIDER • GOAL • IN-CYPRUS • PROPERTY • CYPRUS-IS • CAREER LIKE • GOING OUT • XRYSES SYNTAGES • ACTIVE • PHILGROUP NEWS & nbsp; SOCIETY & nbsp; INSIDER & nbsp; OPINIONS & nbsp; GOING OUT & nbsp; CULTURE & nbsp; SPORTS & nbsp; AUTO & nbsp; GOOD LIFE & nbsp; USEFUL & nbsp; PRINTED EDITION & nbsp;
ARCHIKIEIDISEISPOLITIKITOPIKAPARASKINIOMEDIAELLADAKOSMOSEPISTIMIPERIVALLONTECHNOLOGIASYNENTEFXEISCHRYSES ETAIREIESKOINONIAEIDISEISKYPROS OF CHTHESANAGNOSTI HAVE LOGOEPISTOLESSYNENTEFXEISDIMOFILI IN INTERNETVIDEOSAFIEROMATAADVERTORIALINSIDEREPICHEIRISEISKYPROSBRAND VOICECAPITALFORBESBLOOMBERG OPINIONPROTAGONISTESKAFTI GRAMMICHRYSES ETAIREIESKARIERAAPOPSEISARTHRA IN "F" INTERVENTION IN "F" MESSAGE YOUR SKITSAO WORLD TWITTERGOING OUTTHINGS TO DOCINEMAMOUSIKIESTIATORIABAR/CAFETV ODIGOSTILEORASIPOLITISMOSKYPROSKOSMOSKRITIKESEKDILOSEISPROSOPAATHLITIKAPODOSFAIROMPASKETPARASKINIAELLADADIETHNIALLA SPORAPOPSEISSKITSOVIDEOSAUTONEAPAROUSIASIAPOSTOLESAGONESKALI ZOIFGEIADIATROFIEF ZINASTRACHRYSES SYNTAGESSYNTAGES SEFVIMA VIMACHRISIMAFARMAKEIAGIATROIAERODROMIALIMANIATILEFONAOPAPKAIROSSYNALLAGMALACHEIAAPPSPROSFORESENTYPI EDITION POLITIKITOPIKAPARASKINIOMEDIAELLADAKOSMOSEPISTIMIPERIVALLONTECHNOLOGIASYNENTEFXEISCHRYSES COMPANIES EIDISEISKYPROS OF CHTHESANAGNOSTI HAVE LOGOEPISTOLESSYNENTEFXEISDIMOFILI THE INTERN ETVIDEOSAFIEROMATAADVERTORIAL EPICHEIRISEISKYPROSBRAND VOICECAPITALFORBESBLOOMBERG OPINIONPROTAGONISTESKAFTI GRAMMICHRYSES ETAIREIESKARIERA ARTICLES IN "F" INTERVENTION IN "F" MESSAGE YOUR SKITSAO WORLD OF TWITTER THINGS TO DOCINEMAMOUSIKIESTIATORIABAR/CAFETV ODIGOSTILEORASI KYPROSKOSMOSKRITIKESEKDILOSEISPROSOPA PODOSFAIROMPASKETPARASKINIAELLADADIETHNIALLA SPORAPOPSEISSKITSOVIDEOS NEAPAROUSIASIAPOSTOLESAGONES YGEIADIATROFIEF ZINASTRACHRYSES SYNTAGESSYNTAGES SEFVIMA STEP FARMAKEIAGIATROIAERODROMIALIMANIATILEFONAOPAPKAIROSSYNALLAGMALACHEIAAPPSPROSFORES ENTERPRISES LTD BRAND VOICE CAPITAL FORBES BLOOMBERG OPINION PROTAGONISTS HOT LINE GOLDEN CAREER COMPANIES
EXCLUSIVE COOPERATION
TOGETHER WITH
Powered by
Next Previous Petrolina: Utilization of plots of land on the northern coastal front of Larnaca HOME • INSIDER • COMPANIES • Petrolina: Utilization of plots of land on the northern coastal front …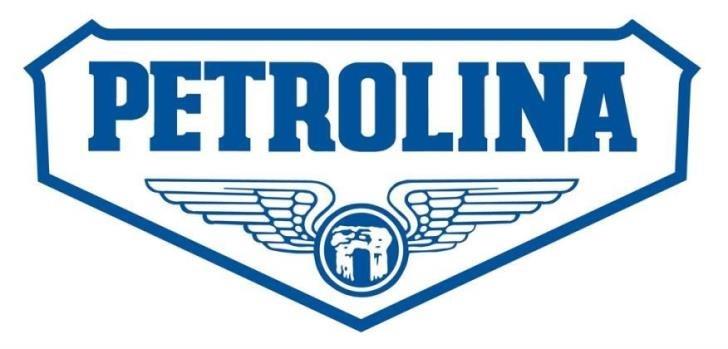 & nbsp & nbspInsider & nbsp; & nbsp;
Petrolina Group, of which Petrolina (Holdings) Public Limited is the Group's parent company, announced that the dismantling and demolition of liquid fuel tank and pipeline installations in Larnaca is progressing rapidly and the Group is now able to begin on the strategic framework for the development and participation in additional work in the field of real estate exploitation and development.
"The decision to relocate the Group's storage facilities in the area of ​​Vasilikos and the Former Refinery Area Plan contributed to the effort to diversify and activate additional work, more specifically, in the field of exploitation and development of real estate located on the northern coastal front (L liquid fuel storage terminals), "the company said in a statement.
was established for this purpose.
"The Petrolina Group, as a dynamic organization, always within the framework of its strategic planning, adapts and changes so that it is able to take advantage of the opportunities presented to it.
Among these opportunities is exploitation of PHL and Petrolina Bayfront Ltd plots of land on the north coast of Larnaca that until recently were used as fuel terminals. To this end, the Group has set up a Project Team, which consists of managers of the Group.
The purpose of the Project Team is to develop a specific plan for the optimal use, utilization and exploitation of real estate, through the cooperation with all the competent bodies, mainly the Municipality of Larnaca, as well as the selection of external consultants specializing in the field of land development. & nbsp; & nbsp;
Among others, the Project Team will evaluate and possible strategic collaborations in order to achieve synergies and economies of scale for the benefit of the development of all the operations of the Group, the announcement concludes. & nbsp;