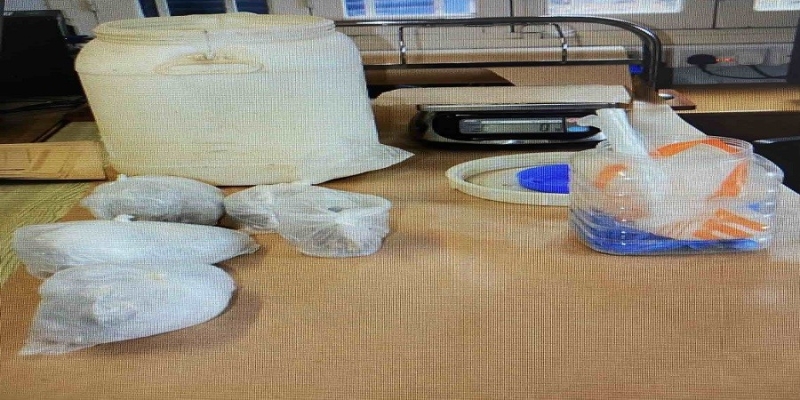 The District Court of Larnaca today issued a detention order for eight days against a 37-year-old man to facilitate investigations by the National Security Agency regarding an investigated case of illegal possession of drugs for the purpose of procurement and money laundering.< /p>
It is recalled that according to an announcement by the Communication Branch of the Police Headquarters, "around 2:20 p.m. on Saturday, May 20, members of the Larnaca Police Department stopped for a check a 37-year-old man, while he was leaving his orchard, in the area of ​​Larnaca. In a survey carried out three nylon bags containing a total of 204 grams of cannabis, three nylon bags containing a total of 78 grams of cocaine and the sum of 1,860 euros were found in his possession.
Pursuant to a court warrant, a search of the 37-year-old's orchard followed, where a buried plastic barrel containing 594 grams of cannabis, 50 grams of cocaine and a scale with traces of cannabis were located and seized. 17 firecrackers and 25 fireworks were also located and seized.
Still "close to the fence of the orchard, a cannabis plant about 90 centimeters high» was found.
The man was arrested for an unprovoked crime and was taken into custody, while today he was brought before the Larnaca District Court, which issued a detention order against him for eight days.
The case is being investigated by the Larnaca District Division of the YCAN.