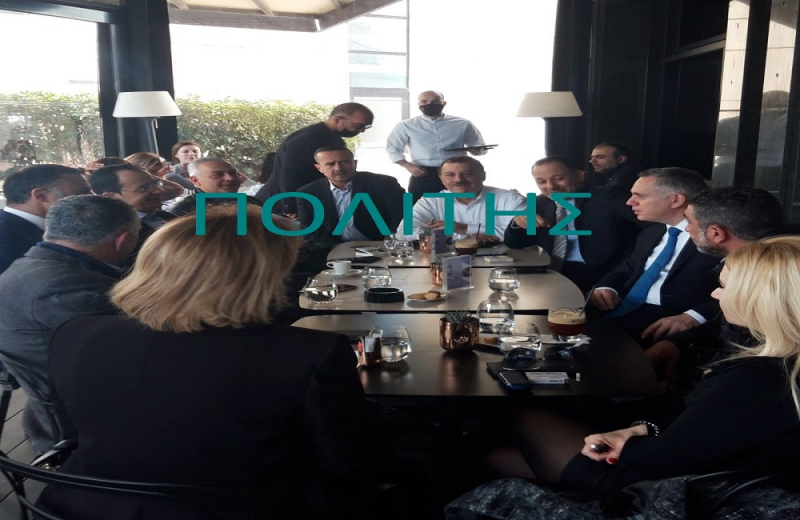 The memorial service for Spyros Kyprianou was held today in Limassol, followed by a morning coffee at Pralina in Limassol.
Three potential candidates were present the Presidency of the Republic: The president of DISY Averof Neophytou, next to him Nikos Christodoulidis and opposite the same table Nikolas Papadopoulos.
at the memorial service of Spyros Kyprianos.
Everyone jokingly said that Spyros managed to unite the Right at the same table.
SEE PHOTO: