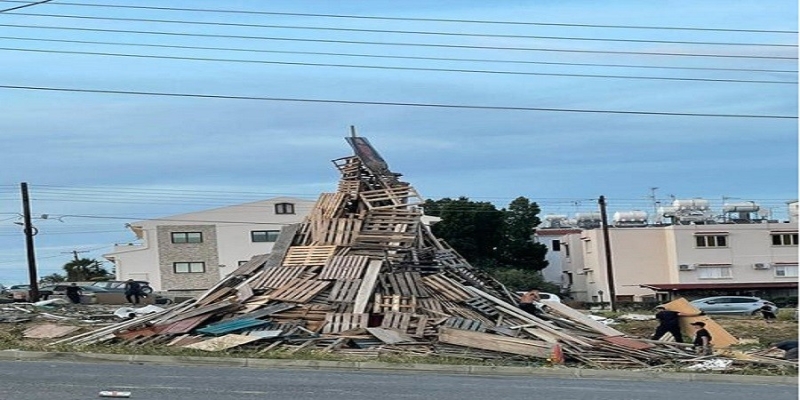 A strange and reprehensible incident occurred on the afternoon of Holy Saturday in Lakatamia.
Young people instead of placing and burning Judas on the lamppost, decided to burn the photo of the Mayor of Lakatamia of Mrs. Fotoula Hatzipapa.
The image provoked the reaction of the citizens and the Police rushed to the scene to deal with the issue.