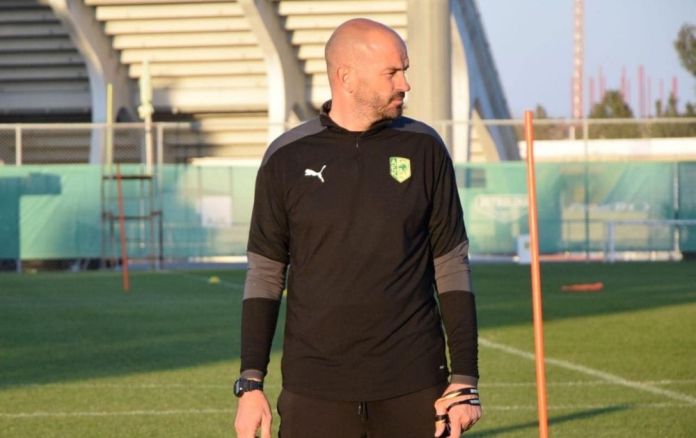 David Bandia held his first training session at AEK on Sunday afternoon (27/3).
The new coach of the Larnaca team wore the yellow and green uniforms for the first time and trained his new football players.
Bandia and AEK got a job for the resumption of action where the Spaniard will try to bring the Larnaca team back to positive results in order to claim the goals in the championship and cup.
Bandia will make his debut on the bench of AEK in the away match against Paphos (4/4) for the 4th game of the playoffs.