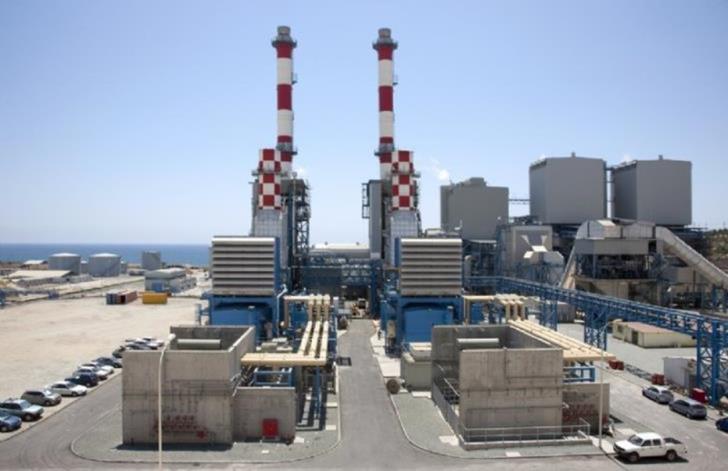 A continuous effort is being made to complete as soon as possible the gas degreasing terminal in Vasiliko as well as to safeguard the interests of the Republic of Cyprus, said the Minister of Energy, Natasa Pileidou.
After a meeting on Wednesday with the President of the Democratic Party (DIKO) Nikola Papadopoulos, the Minister said that "we have proceeded with the procedures that have already been announced regarding the preparation of documents related to the points of negotiation and discussion with the contractor ".
He added that "as has already been announced, a relevant request will be submitted to the Central Committee for Changes and Requirements (KEAA), which will be substantiated by the opinion of the Attorney General."
As Ms. Pileidou said, "Ministry of Energy, Natural Gas Infrastructure Company (ETYFA) and Public Natural Gas Company (DEFA) are moving fast steps to complete this process."
He noted that "regardless of the process with the KEAA, both the design and the implementation of the part that has to do with the conversion of the ship which will supply clean natural gas to the Royal and located in China as well as the part that has to do with the construction of the pier in Vasiliko ".
For his part, the President of DIKO stated that he was informed by the Minister of Energy "about the progress of the works concerning the gas degreasing unit in Vasiliko".
"As DIKO, we consider that this project is of the highest national importance as it will contribute decisively to the reduction of electricity costs as we all know that natural gas may reduce the costs related to pollution fines," said Nikolas Papadopoulos.
He added that "because the Vasilikos power plant will be able to use natural gas as fuel, it will be more productive and more profitable in terms of electricity production."
The President of DIKO said that "we want to see the specific project implemented within the set schedules" and expressed concern about the delays observed for the completion of the terminal in Vasiliko.
"We have to express our concern about the delays which, according to our information, are not all due to the known delays due to the coronavirus pandemic, but also to poor planning and programming regarding the implementation of the project," said Mr. Papadopoulos.
He said, finally, that as DIKO, "we want to see these problems overcome as soon as possible so that we can receive the project as the Republic of Cyprus within the set schedules."
The meeting was also attended by the President of DEFA, Nikos Kastellanis and on behalf of DIKO, the MP of the party, Chrysis Pantelidis.
ΚΥΠΕ