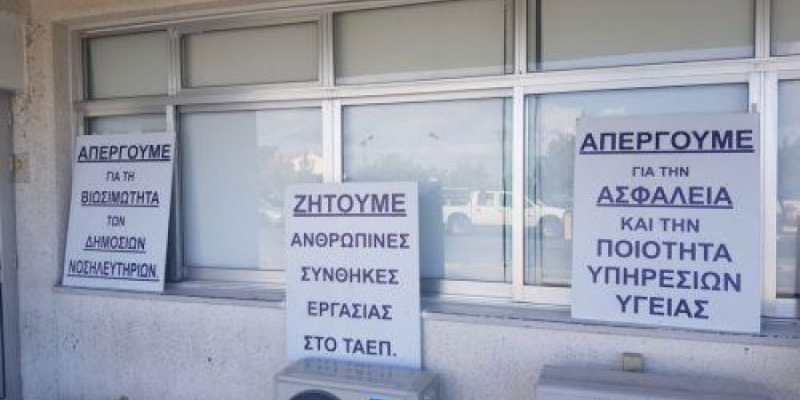 The problem of understaffing at the TAEP of Paphos has worsened to such an extent that it undoubtedly adversely and dangerously affects both the smooth performance of the doctors' duties, as well as the safety and quality of patient management and of their health, the Pancypriot Medical Association (PIS) states in a statement.
Expressing its support for public doctors, the PIS states that it recognizes the seriousness of the causes that have led to today's work stoppage in TAEP of the Paphos General Hospital.
He points out that today's work stoppage is a last measure after the reasonable time that had been granted had passed, in order to launch solutions, which unfortunately, was not possible.
The PIS, notes that as the statutory advisor of the state on medical matters, it highlights the imperative need for the competent Ministry to take a decisive role and with the constructive contribution of the medical community in collaboration with the Health and Safety Authority, to implement those solutions that are appropriate, both from a functional and a medical point of view.
«For the umpteenth time it is proven that, when in administrative decisions concerning the practice of medicine, the opinions of doctors are not taken into account, the problems are not only not solved but swell, victimizing not only the health professionals but also the patients", he concludes.
Source: KYPE