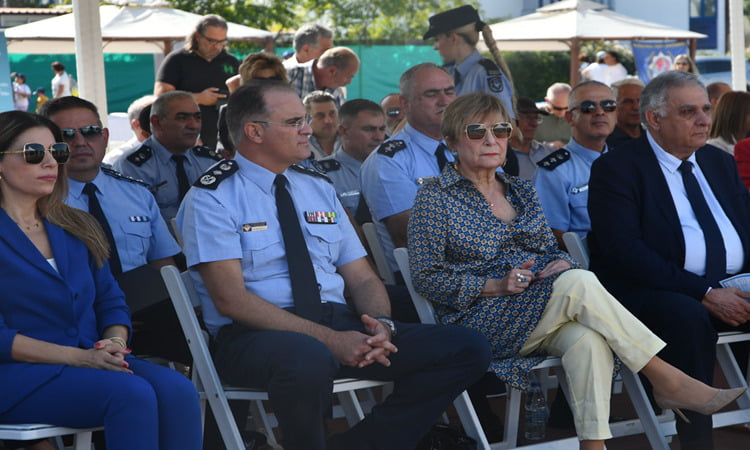 The Police Week has begun, the aim of which is to highlight the human face of the Force – "A safe society is everyone's shared responsibility" said Chief Stelios Papatheodorou
Download the CYPRUS TIMES APP! HERE for Android and HERE for iOS
With the aim of better familiarizing the public with the work and role of the Police, the Week started on Sunday at the Traffic Training Park in Nicosia >Police.
Target, according to Chief of Police, Stelio Papatheodorou, is to communicate with citizens, young and old, and to let the public know "several aspects of the operation and mission of the Police, which certainly reflect the important and multifaceted work we carry out".
< p>A crowd of people and mainly children visited the Traffic Training Park on Sunday to see up close Police vehicles, boats and helicopters, demonstrations with police dogs and to learn more about the Force's action. p>
"Knowing us, you know the services we offer, which work for the safety, service and well-being of our fellow citizens," said Mr. Papatheodorou, in his greeting during the ceremony to launch the Week. The Cyprus Police, he added, "constitutes one of the largest public organizations" with 24 different Services/Departments/Units/Directorates, with Cyprus-wide infrastructure covering the entire scope of the duties of a National Police.