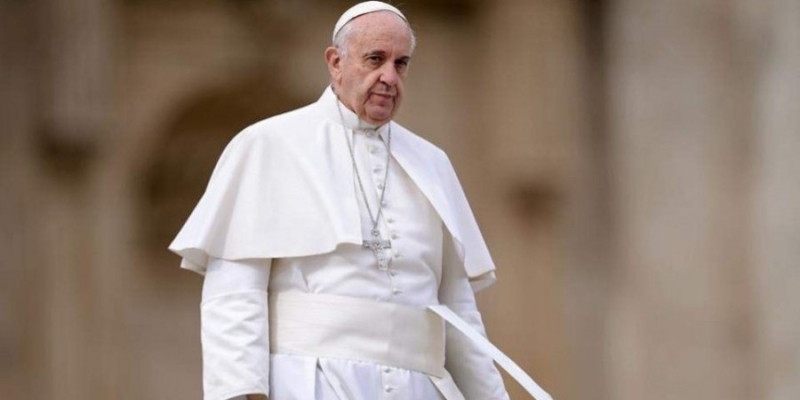 Pope Francis today appealed to Israel and the Palestinians to enter into dialogue in search of peace, deploring the recent spate of violence in the region.
Speaking from Rome after Sunday prayers, the pope said he was deeply saddened by the news about the Palestinians killed during Israeli anti-terrorist operations as well as the deaths of Jewish Israelis in a synagogue shooting on Friday.
"It is with great sadness that I hear the news from the Holy Land… The spiral of death that grows daily does nothing but kill the little trust that exists between these two peoples. I appeal to these two governments and the international community and ask them to immediately, without delay, find another course that will include dialogue and the sincere search for peace", said the pontiff.
At least 32 Palestinians (including attackers, militants and civilians) have been killed since the start of the year, according to an AFP tally based on official sources.
Israeli Prime Minister Benjamin Netanyahu pledged a "strong, swift and precision" response from Israel after the two attacks carried out yesterday, Friday, and yesterday, Saturday, by two East Jerusalem Palestinians.
On Friday night, a 21-year-old Palestinian opened fire on passers-by near a synagogue in the neighborhood Israeli settler Neve Yaakov, killing 7 people, before being shot dead by police. On Saturday morning, a 13-year-old Palestinian opened fire and wounded two Israelis in Siloam, East Jerusalem.
2022 was already the deadliest year in the West Bank since the end of the second Intifada (the Palestinian uprising from 2000 to 2005).
According to an AFP count, the conflict killed more than 200 Palestinians and at least 26 Israelis last year.
Source: APE-MPE