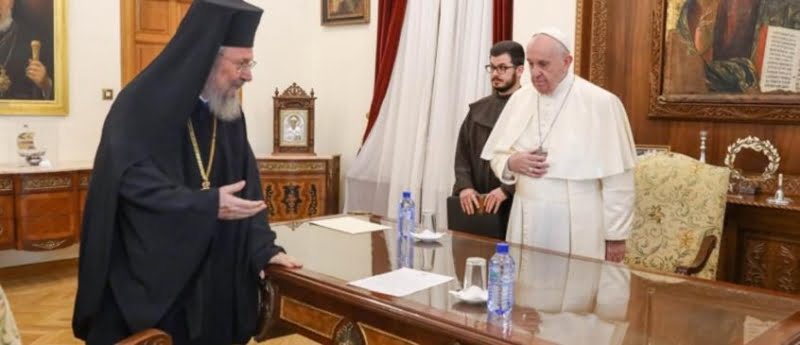 Pope Francis sent his condolences to the Cypriot people on the death of Archbishop Chrysostomos II today, Wednesday, November 9.
They follow&nbsp his same statements about Archbishop Chrysostom II:
"My thoughts are with the Cypriot people, who are in national mourning for the death of His Beatitude Chrysostom II.
It was a spiritual shepherd with great foresight, a man of dialogue and a lover of peace, who constantly fought for peaceful reconciliation between the different communities of the country.
I remember with gratitude the fraternal meetings we shared in Cyprus during my last year visitation.
We pray that his soul may find eternal peace and rest".