This year, PORSCHE CYPRUS celebrates 30 years of its iconic journey on Cypriot roads. It is about 30 years of impressive presence of cars that enchant drivers or anyone who meets them on their way. And all this thanks to the vision of Alkis Iakovides, the man who passionately loved PORSCHE and wanted to introduce the beloved German car models to Cyprus 3 decades ago.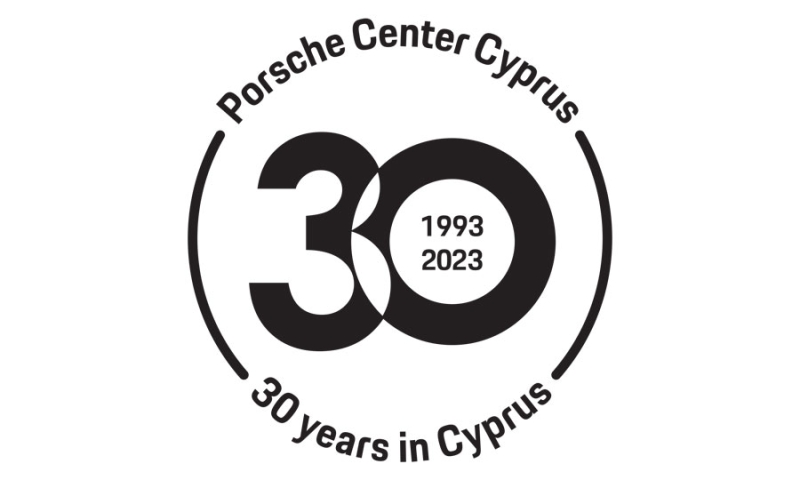 It was precisely on February 4, 1993 when Alkis Iakovides, an enthusiastic businessman with a special love for cars founded A.I.MOTOKINISSI LTD and acquired the exclusive dealership of PORSCHE in Cyprus. He himself had a great love for sports driving as well as rally racing, since in his younger years he successfully raced in the Cyprus International Rally. The combination of these two was many times what made him want to travel abroad regularly to various parts of the world, such as Stuttgart, Germany, in order to take part and watch closely the international motor shows, visit the showrooms of PORSCHE and of course to be the first to be informed about the latest developments and innovations in the automotive industry. This was also the beginning of the subsequent successful course of the PORSCHE CYPRUS dealership, of which Alkis Iakovidis, from its creation onwards, served as General Manager, CEO for a number of years, before handing over the baton to his children, to continue the impressive performance of the delegation in our country.
Historically, PORSCHE CYPRUS acquired its first car showrooms in Nicosia in 1993, on Achaion Street in the Engomi area. It was the first showroom exclusively dedicated to PORSCHE cars, a small space compared to today's standards, but which for the first time gave shelter to the grandiose dream of the original initiator of the historic car Ferdinand Porsche. And all this thanks to the vision of Alkis Iakovides to give every genuine lover of the iconic car the opportunity to see it up close, touch it, drive it and finally make it his own. What followed? Conquering roads but also the… hearts of Cypriot drivers, the next showroom in Nicosia was created in 2006, meeting 100% the high standards of PORSCHE Germany at a global level. At a later stage, Limassol also acquired its first showroom in 2010, while just last year, in 2022, followed the creation of an innovative, completely new space, called PORSCHE DESTINATION, the showroom that came for to make a difference. It is among the 4 most state-of-the-art PORSCHE showrooms on a pan-European level, being a real point of reference in how such a space can bring together all the services provided and at the same time offer aspiring drivers the feeling of a completely complete experience, of what it really means to drive a PORSCHE. Today all visitors to PORSCHE DESTINATION have the opportunity to admire up close the unsurpassed and breathtaking PORSCHE models: 911, Carrera & Targa, Cayenne, Macan, Panamera, 718 Boxster, 718 Cayman and the all-electric Taycan are the cars that everyone falls in love with at first sight.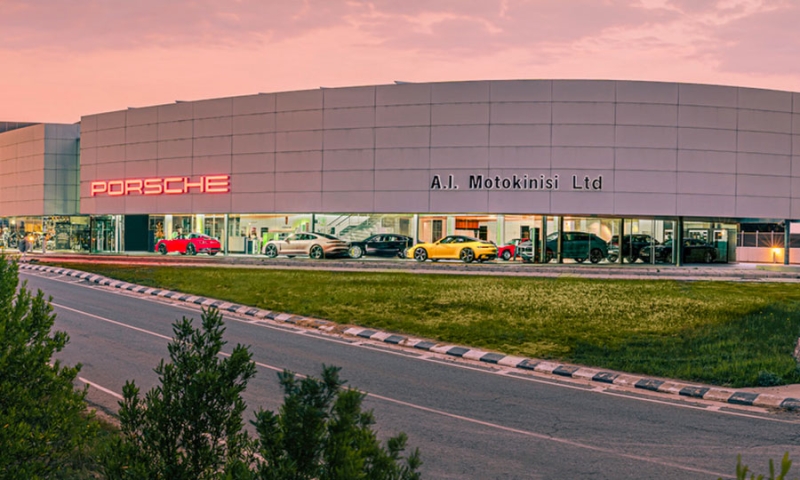 PORSCHE CYPRUS, however, is worth noting that it is not only a pioneer in the automotive industry. By advocating and supporting everything new and innovative, PORSCHE CYPRUS takes the initiative to take a stand and make cuts in social issues as well. A striking example is her participation in PORSCHE's SHIFT Project, a versatile project which, on a global level, aims to highlight accomplished women who have faced racial stereotypes and realized their dreams into value models for even more women with dynamism. It is, therefore, in every way that PORSCHE sends its own message, and that is that the revolution in electrification is not an isolated concept, but a concept identical to every revolution that envisions progress and favors it in all directions
PORSCHE CYPRUS and A.I. MOTOKINISSI LTD., with a heritage of 30 years of presence in the Cypriot car market, is sure to continue to always look ahead. It will continue to look to the future, making the most of years of past experience and drawing energy from everything new to offer its customers unique innovations and even more exciting experiences – this has been, is and always will be its goal. .