The Fed hiked by 25 bps. the range of its intervention rate and reiterated its intention for further increases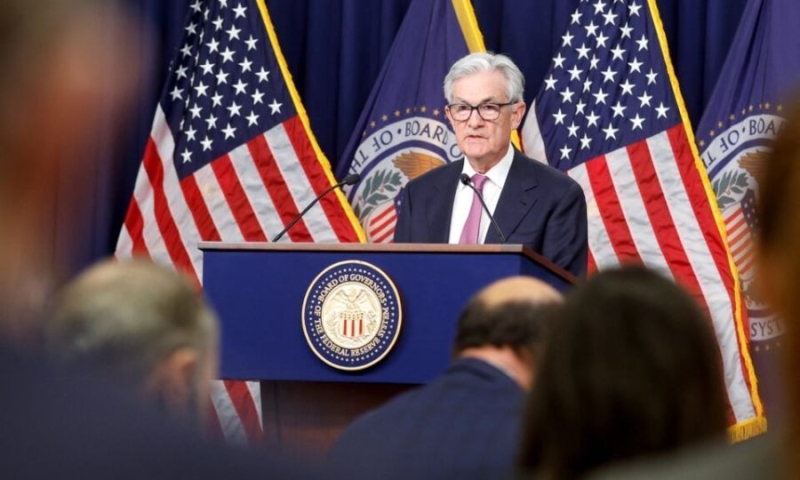 The Fed increased by 25 bp. the range of its intervention rate and reiterated its intention for further increases
In line with market expectations, the three most important international central banks that met last week – the US Federal Reserve (Fed), the European Central Bank (ECB) and the Bank of England (BoE) – proceeded to another rate hike, as part of their ongoing effort to bring inflation back to their medium-term target in a timely manner. However, changes in the content of official announcements and/or comments by leaders in their standard post-meeting press conferences came as a pleasant surprise to markets as they were taken as a sign that their monetary policy tightening cycle may soon be coming to an end. .
The Fed increased by 25 bp. its intervention rate and reiterated its intention for further hikes (likely two, according to Chairman Jerome Powell) in order to achieve "a monetary policy stance that will be sufficiently restrictive" to bring inflation back to the her goal. However, to the markets' surprise, it did not try to influence market estimates, which, contrary to the bank's own estimates, continue to point to a rate cut before the end of the year. The ECB also increased interest rates by 50 bp, which emphasized its intention for a further increase of this size at the next meeting, on March 16. With the possibility that this is already heavily discounted, as the Eurozone economy is proving more resilient than initial estimates and inflation data shows that the structural – as opposed to the headline index which is particularly affected by falling energy prices and fell in December for the third month in a row – remains at historic highs, as markets awaited clues on the outlook for interest rates beyond March. However, President Christine Lagarde avoided giving a clear message about the ECB's intentions after the first quarter of the year, saying the bank will reassess the course of its monetary policy after another hike in March. A more "softer" than expected style was also adopted by the BoE, which, although it decided on a new increase of 50 bp, withdrew the word "dynamically" from the relevant wording in its announcement about future interest rate increases.
* Eurobank's International Capital Markets Financial Analysis and Research Division.