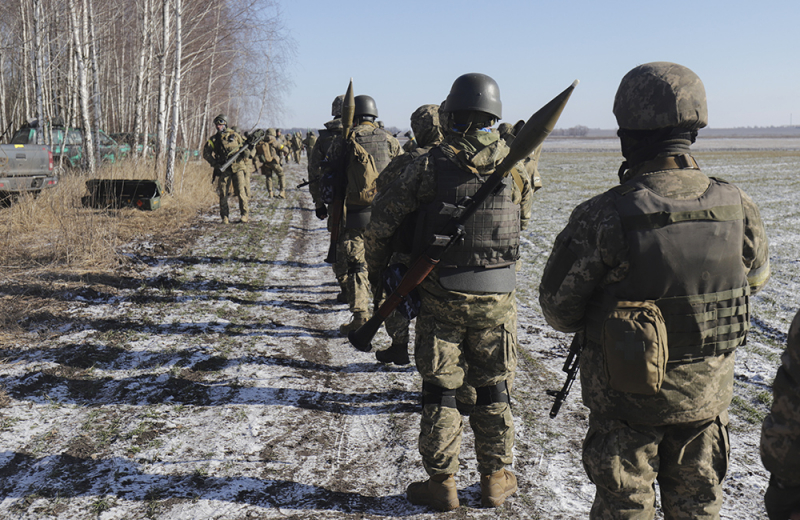 Ukraine's proposal for a specialized security guarantee system for the country in the context of talks to end the war has taken Western officials by surprise, according to a recent Financial Times article.
Ukrainian demand for multilateral security guarantees as part of a 15-point peace plan allegedly discussed between Kyiv and Moscow.
The Ukrainian side reportedly wants the five permanent members of the Security Council as guarantors, including Russia, as well as Germany and Turkey.
The British newspaper emphasizes that such a treaty of guarantees according to the Ukrainian request would include something similar to Article 5 of NATO, ie a commitment to send troops to defend Ukraine in the event of a future threat to its territorial integrity. This means that if such guarantees were in place before the Russian invasion, Western powers, China and Turkey would have to intervene militarily.
The Financial Times writes that Western officials are questioning how one would work. such a model of guarantees and how it could be agreed between Ukraine and Russia without any prior commitments from the potential guarantor powers.
A senior US defense official has said the United States is not involved in the negotiations. A senior European diplomat told the FT that he did not have a clear idea of ​​the logic of such an agreement. "The point of arrival is impossible. I mean, it's possible, but I do not understand why the Russians have been involved in all this war so far if that is what they want, "said another European diplomat. discussions with international partners, but until they are finalized it is very difficult to say yes or no in terms of implementation and participating countries.
Asked by UK Secretary of Defense Ben Wallace if his country could play a guarantor role in Ukraine, he said it was necessary to discuss the details of an agreement, not just its phraseology. The FT also notes that the Ukrainians have rejected Kremlin spokesman Peshkov's proposal for a different model of security guarantees based on Austria's neutrality model, as they consider military commitments a crucial part of any agreement.
The importance that the Ukrainians attach to the military aspect of a security model is pointed out by the Austrian analyst Markus Hove from the risk consulting firm VE Insight.
He considers that the negotiations are just a "smokescreen". Another Western intelligence official agrees, noting that since Soviet times the Russians have considered negotiation not a way to end the war, but part of it. "The talks are just a way of controlling the pace (of the war) to suit Russia's needs," he said.
Negotiations are just a tactic of the Russians who usually use them to sow discord on the other side and save time.
"I have always been very cautious when the Russians were negotiating. We have seen it repeatedly in Syria. The West or the Turks went with high hopes that the Russians were ready to change their position and de-escalate, and it always proved that this was not the case. "It never takes long for things to fall apart and then they just resume their maximalist demands," the German analyst added. for Ukraine is nothing more than a "deception game" by Putin.