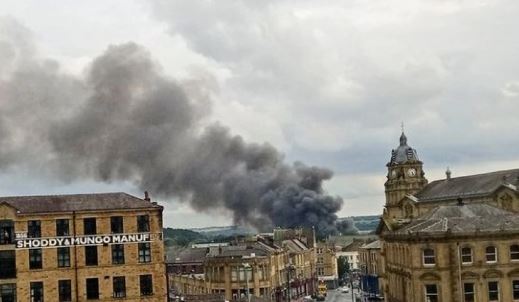 Extremely powerful explosions at an industrial plant in the English city of Dusbury caused panic around 5 pm on Friday (local time), while a building was engulfed in flames.
Residents said they heard a loud bang in the city of West Yorkshire. Initial information states that the first explosion occurred in a paddock, followed by successive explosions.
An eyewitness noted that the dense smoke had spread over the city.
According to the police, the explosions are most likely due to gas cylinders, while no injuries have been reported.
At the same time, forces of the fire brigade (with 12 vehicles) and the police have rushed to the spot to deal with the situation and ask the people not to approach.
https://twitter.com/JamesJmz/status/1436370213046571029?ref_src=twsrc%5Etfw [/ embed]
RUN and POWER Group: Enhanced Living Experience.