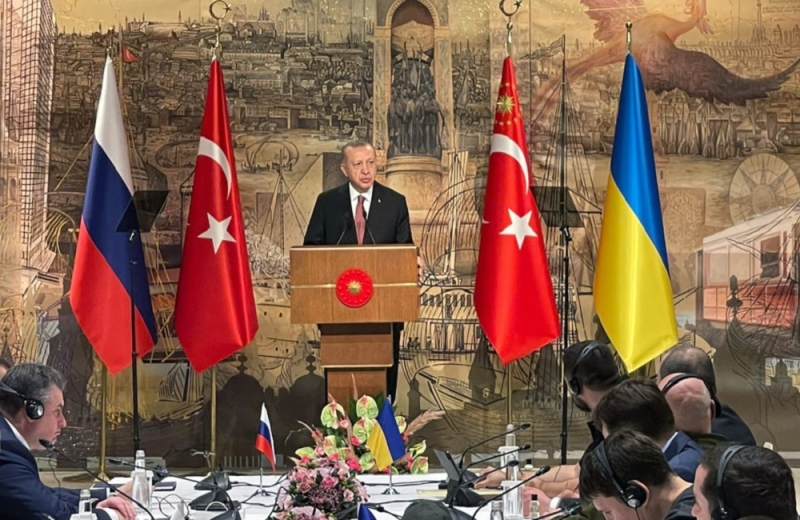 The representative of the Ukrainian delegation in the talks with Russia, Alexander Tsali, said that the talks were saved thanks to Recep Tayyip Erdogan.
According to "The talks were very difficult on Saturday.
" We have to pay tribute to President Erdogan. Because Saturday's talks were very difficult, they were deadlocked. "And I expected that next week would not lead to anything," he said.
some agreements at the level of heads of delegations.
Chaly also stressed that the delegations took "only the first step on a very difficult path" on Tuesday and that "very difficult issues" were before the negotiators.
"
" But we have some directions that will allow us to reach some agreements at a technical level, but also to open the possibility for a summit to resolve the final issues with the highest quality. This allows us to move into a multidimensional dimension of our negotiations. said Chaly.