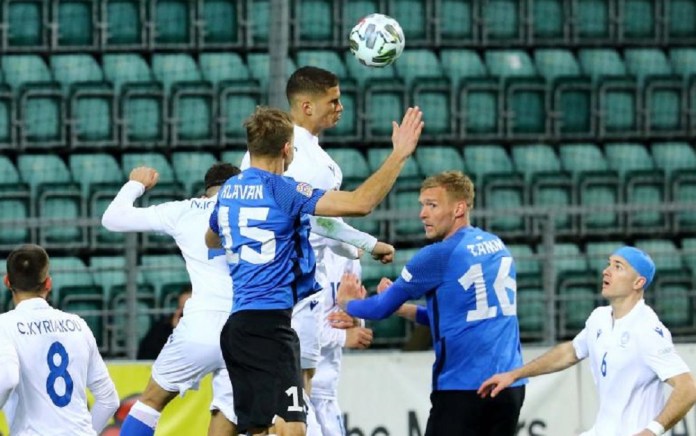 Our National continues today its obligations with its replay match with Estonia at AEK & # 8211; Arena, aiming for the winning result.
Today's match will be the 11th between the two teams and the beginning was in 1994 when we defeated the Estonians 2-0 in a friendly game in Paralimni by goals scored by Marios Agathokleous and Pampis Andreou.
From there on, three more victories followed for our representative team, but then in the remaining six games our National team ignores the victory.
In summary all the results in our matches against Estonia :
| | | |
| --- | --- | --- |
| 24.03.2022 | ESTONIA & # 8211 ; CYPRUS | 0-0 |
| 03.09.2017 | ESTONIA & # 8211; CYPRUS | 1-0 |
| 25.03.2017 | CYPRUS & # 8211; ESTONIA | 0-0 |
| 15.08.2001 | ESTONIA & # 8211; CYPRUS | 2-2 |
| 28.01.2001 | CYPRUS & # 8211; ESTONIA | 2-2 |
| 16.03.1999 | CYPRUS & # 8211; ESTONIA | 1-2 |
| 31.03.1998 | CYPRUS & # 8211; ESTONIA | 4-0 |
| 20.02.1996 | CYPRUS & # 8211; ESTONIA | 1-0 |
| 15.02.1995 | CYPRUS & # 8211; ESTONIA | 3-1 |
| 09.03.1994 | CYPRUS & # 8211; ESTONIA | 2-0 |
Like this:
Like Loading …