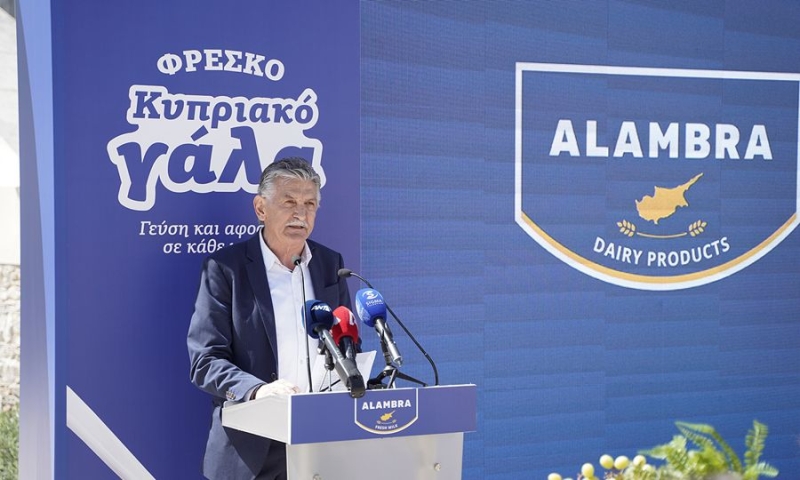 In the village of Alhambra, where its history began to be written more than 40 years ago, the company Petrou Dairy Products (Alhambra) presented to the representatives of the media on Thursday, April 20, its own line of fresh Cypriot milk. With the presentation taking place in its village and maintaining its traditional character, the company offered breakfast to the guests, which it accompanied with its traditional Cypriot products.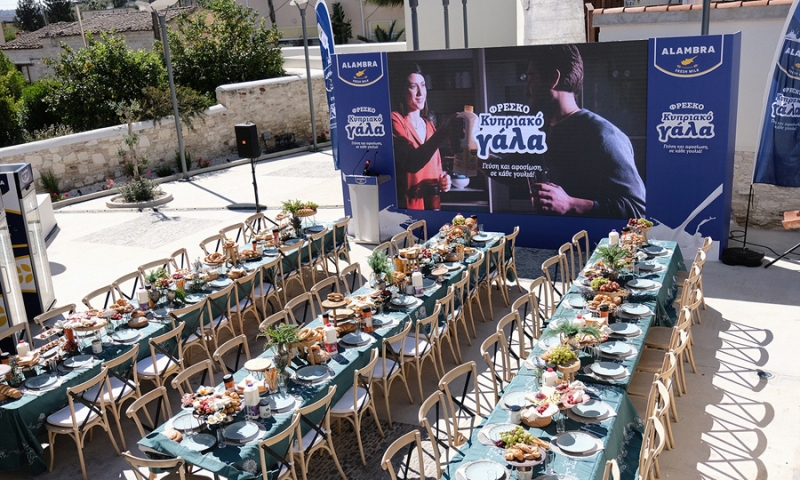 Presenting the fresh Cypriot milk ALAMBRA, the company's executives underlined that this is a particularly important step, which was made after all the market data was previously examined in detail and a detailed strategic plan was defined. In addition, they noted the decades of experience they have in milk processing, which provides them with the necessary know-how to offer guaranteed quality products. Their goal, as they stated, is to become a major player in the fresh milk market as well, expressing at the same time the belief that the world will embrace their new venture, as it has done for more than 40 years.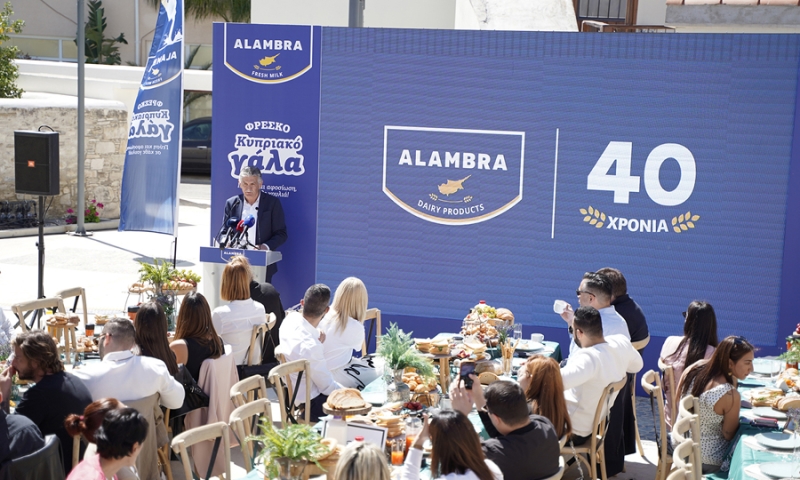 In order to ensure the excellent quality of its fresh Cypriot milk, but also to be able to meet the demands of the consumer public, the company invested in state-of-the-art equipment, while at the same time observing all hygiene and safety protocols. It is noted that the ALAMBRA fresh Cypriot milk range consists of Whole, Light, Skimmed, Lactose Free and Goat Light milk, thus covering all the dietary preferences of consumers.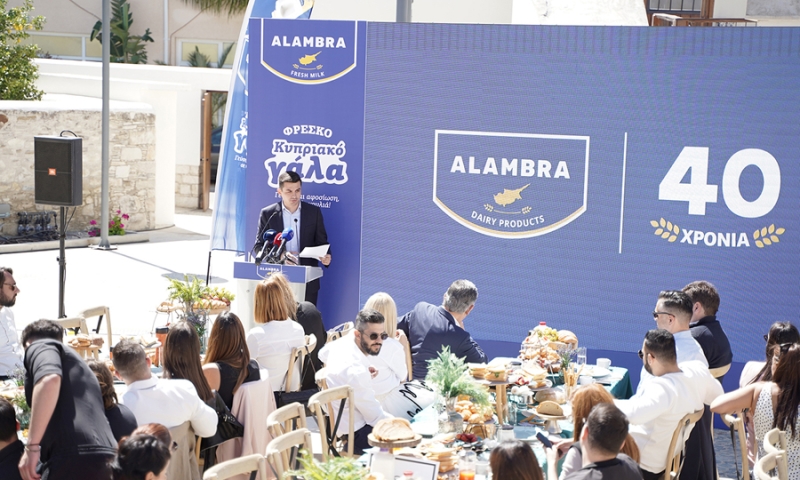 The main pillar for the company is the dedication to tradition and taste, with the aim of offering consumers fresh and quality products. Loyal to this principle from the first day of its foundation, Petrou Dairy Products (Alhambra) continues to evolve and move forward, without forgetting where it started. After all, this is demonstrated by the choice of location for the presentation of ALAMBRA fresh milk, with the people of the company relying on such an important moment in their history, on their own roots. There, where it all started!
See in the relevant link, the video for the launch of ALAMBRA fresh milk.
https://www.youtube.com/watch?v=TFuJb -CDSZ4