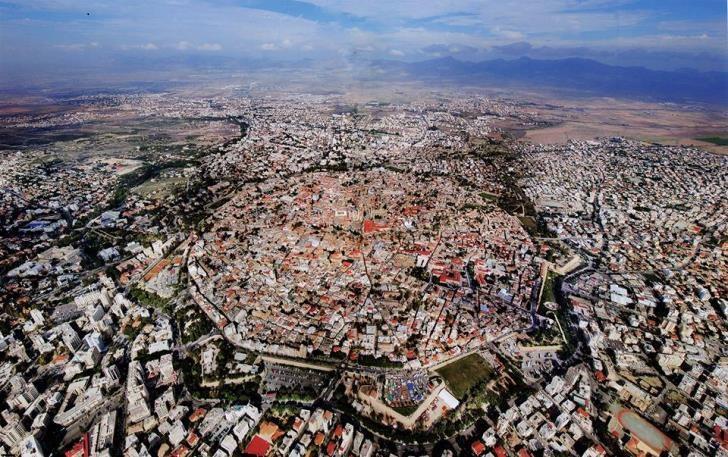 Βασός Βασιλείου
The possible pre-election collaborations will finally determine the outcome of the Local Government reform and the scenarios developed yesterday for the abolition of up to three municipalities (Deryneia, Geroskipou and Polemidia) may be shaken by any wider collaborations for the presidential elections. What passed yesterday, by a majority, of the Parliamentary Committee on Interior, is the addition to the 20 municipalities that are already being discussed, of another municipality, namely the Municipality of Aradippou.
The abolition of the three municipalities aims to reduce their number to 17 that the Government wants and so began the "cut-sew" to get the sum. In this context, the issue of abolition of the Municipality of Deryneia (with its integration in the Municipality of Paralimni) which is controlled by AKEL, which considers such a development a cause of war, was raised. The integration is supported by MPs from DISY, DIKO and DIPA.
SEE ALSO:
With these provisions, the reform of the TA goes to the Plenary Session On February 24, the Local Government in the Plenary Session
The integration of Geroskipou in the Municipality of Paphos is considered more difficult, in the sense that the Commission has twice been in favor of maintaining Geroskipou as an autonomous municipality. Any integration would reduce the municipalities to 18. If Polemidia is also integrated in the Municipality of Ypsonas, then the municipalities are reduced to 17. However, the addition of Aradippou, as an autonomous municipality, creates the need to "save" another municipality. This is where the scenarios of merging the Municipality of Strovolos with the Municipality of Lakatamia or the Municipality of Nicosia are discussed, something that leads to the magical number of 17 municipalities. But even in the event of maintaining its autonomy, it is not considered that the 18 municipalities will be a problem for the Government.
Of course, the above scenarios are promoted by MPs whose positions reflect the positions of their parties, but, as we have been told, some, to some extent, act voluntarily, when the landscape is considered fluid. Deputies in private discussions pointed out that in the plenary session that will convene on the 24th of this year, it is possible to overthrow everything and even with surprises. This will happen, as they pointed out, if there are wider collaborations against the background of the Presidential ones.
READ THE ENTIRE REPORT IN THE PUBLISHED LIBERTY PRESS