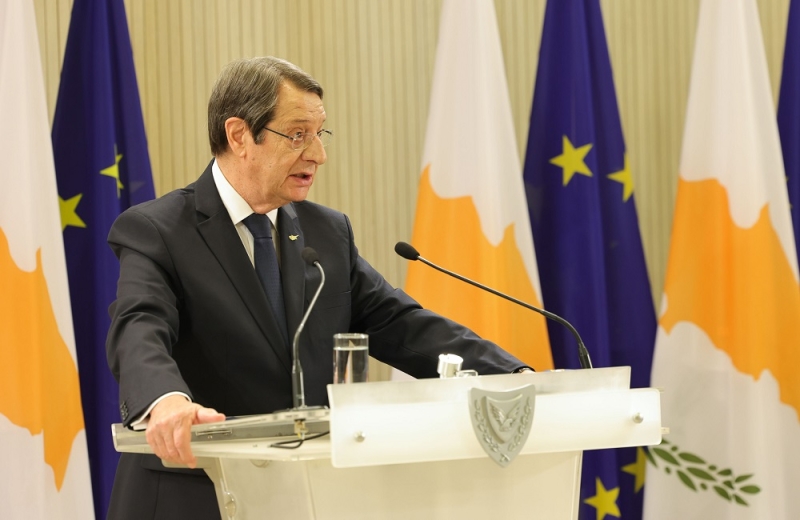 Teleconference with European Council President Charles Michel and Heads of State & # 8211; The President of the Republic will have EU members on Monday, according to a written statement by Andreas Iosif, Director of the Press Office of the PD. The President next week will have a full schedule with meetings and conferences.
Specifically on Monday 23/5 at 18:00 in the afternoon he will participate in the video conference with Mr. Michel at which will be prepared in view of the extraordinary EU Summit on 30 and 31 May.
The summit will discuss key issues such as Ukraine, the global energy crisis at the base and the recent European Commission package RePowerEU, European Defense and Security and food security in the EU in the light of the war in Ukraine. p>
On Wednesday, President Anastasiadis will speak at the annual General Assembly of OEB and will refer to the course of the Cypriot economy and its prospects for the future.
On Thursday 26 May at 10:00 in the morning, a meeting of the President of the Republic with the competent Ministers and officials in the field of health will take place.
According to Mr. Joseph, the meeting will review the implementation of the government program from 2013 in the policy pillar "Health for All". At the same time, the future actions launched by the Government will be discussed. The "Cyprus – Tomorrow" Plan in the health sector includes 3 reforms and 7 investments, with a total funding of 74.1 million Euros. The goal, he notes, "is to create a resilient and effective health plan that will provide universal access to high quality health care in Cyprus."
The same day at 11 : 30 in the morning President Anastasiadis will meet with the President of the OSCE Parliamentary Assembly Margareta Cederfelt. At 20:00 in the evening he will attend the event of the Organization of New Sciences of DISY and will award the prize of the year "Manolis Christofidis".
On Friday the Council of Ministers will meet in which is expected to approve additional Government measures to tackle inflation. President Anastasiadis at 19:00 in the afternoon will unveil in Limassol the bust of the doctor Amerikos Argyrios.
On Saturday at 10:30 in the morning will unveil the monument of the Turkish invasion which was erected in the park of the missing of the Municipality of Limassol.
Source: KYPE