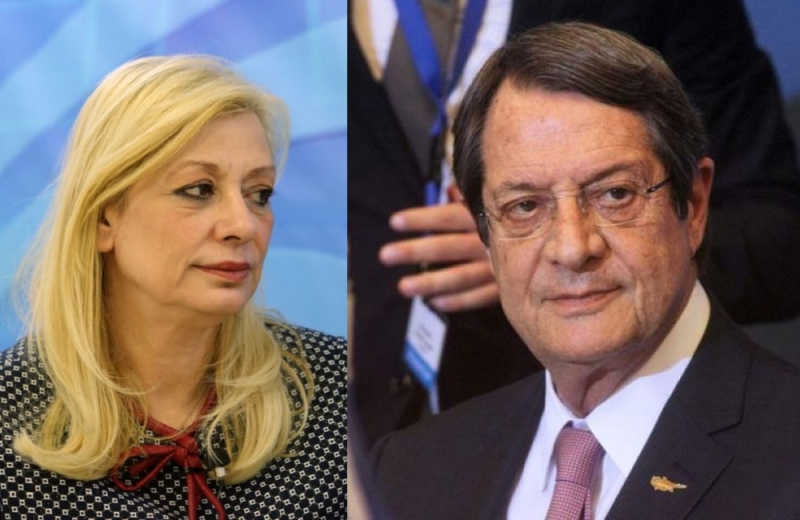 The President of the Republic of Cyprus, Nikos Anastasiadis, visited Zeta Aimilianidou at the Hygeia Hospital in order to be informed about her state of health, which is still critical. In his later statements, he stated that this is a difficult case and wished that Ms. Aimilianidou would soon overcome the problems.
Mr. Anastasiadis arrived at 10 in the morning at Health, accompanied by the Deputy Minister under the President Kyriakos Kousios, followed by a meeting with the treating physicians and management staff of the hospital during which he was informed about the course of development of the health condition of Mrs. Emilianidou.
"I had the opportunity to be informed about the Minister's health condition. It remains critical but stable. The chief doctor explained everything to me. "It's a difficult case," said President Anastasiadis.
"I wish and pray that Mrs. Emilianidou overcomes the problems soon", said President Anastasiadis after his visit to the hospital.
Source: KYPE