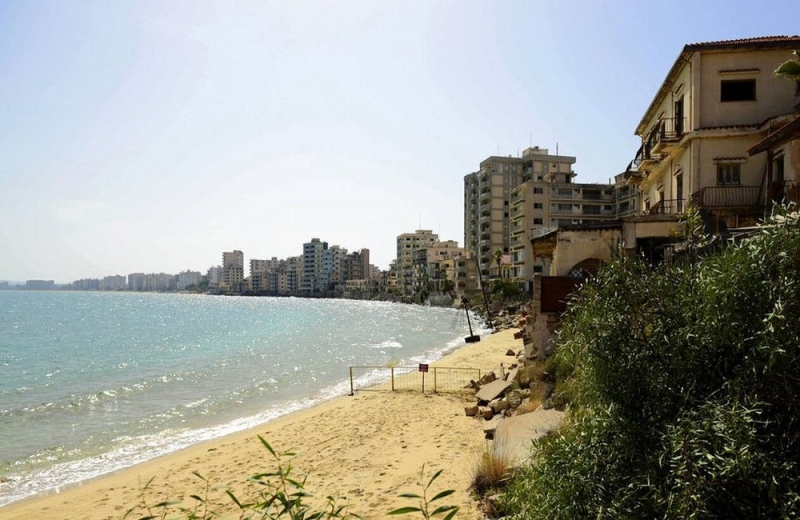 The President of the Republic, Nikos Anastasiadis, characterized as a new unacceptable challenge the works carried out by the occupying authorities lately for the opening of another part of the beach in the fenced area of ​​Varosi. "We will not leave her unnoticed, we will take the appropriate steps towards those who today seem to be the defenders of International Law," he noted.
We will continue, he added, to insist that "finally issues of principle raised to violate the sovereignty of one country cannot ignore the same violation by another country, and especially a country that constantly challenges both the international community and its allies NATO, as well as its future partners, as expected, Europe ", he noted, commenting on Turkey's stance.
to sign the book of condolences on the death of the President of the United Arab Emirates and Emir of Abu Dhabi, Sheikh Khalifa bin Zayed Al Nahyan.
Ankara's anger
Asked by reporters about the content of his communication with the Prime Minister of Greece Kyriakos Mitsotakis regarding the results of his last visit to Washington, President Anastasiadis said he was completely satisfied with the way in which the Greek Prime Minister raised such broad issues concerning peace in Eastern Mediterranean region, but especially "and for the way of presenting the Cyprus problem, always in the right dimensions, through his meeting with President Biden, but also through a series of contacts with both Congress and other US officials. Asked about the apparent irritation caused in Ankara by Mr. Mitsotakis's statements, but also about subsequent statements by the Turkish Foreign Minister that the responsibility for not resolving the Cyprus issue lies with the Greek Cypriot side, The President of the Republic replied that the irritation of Ankara alone shows how rightly the Greek Prime Minister has handled the whole issue and this is something that satisfies us completely.