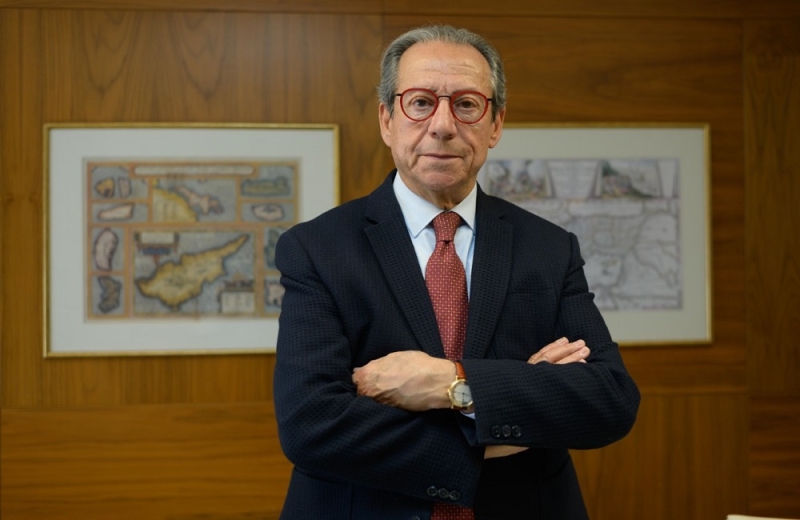 On the occasion of the meeting on the weekend of May 7-8, 2022 of the Central Committee of AKEL, which is the statutory supreme governing body of the party, with the sole object of approving a proposal to the party members for the Presidential Elections of 2023, Marios Iliadis addresses publicly to the members of the House and to submit some thoughts, which he, as he says, considers that they could enrich their reflection. Through this letter, the independent presidential candidate addresses a last appeal to the leadership and the governing bodies of AKEL to take one last initiative for cooperation and a joint descent in the Presidential, of all opposition forces, around a candidacy of the widest possible acceptance. which would be, in his words, a supreme service to the Cypriot people.
Specifically, Mr. Iliadis states in his letter that:
Assures that he fully respects the party's internal party processes and has no intention of entering into them.
Acknowledges that the AKEL leadership has so far made intense and sincere efforts to realize the expectation of the citizens for the downfall of the opposition in the Presidential Elections, united with a common candidate, a fact that would ensure a victorious course in them, in order to achieve the great goal of ending this disastrous government that has accumulated so much suffering in the place and the people.
Despite the fact that these efforts have not yet been able to bear fruit, he believes that this goal should not be abandoned and that there is still time for further consultation.
He is convinced that all parties, organized groups and personalities that move in the field of opposition and consider it imperative to rid the country of the current government understand and feel their historical responsibility to exhaust any effort and hope for a united descent in the upcoming elections. Much more AKEL, which as the most historic and largest party, is the main lever on which the effort to get rid of the current government can be based.
Therefore, notes the independent candidate, addresses "Last appeal" to the leadership and the senior governing bodies of AKEL not to launch final decisions and "to take another initiative for cooperation and joint descent in the Presidential, of all opposition forces, around a candidacy of wide acceptance, something that will was a supreme service to the Cypriot people ". , to add that in contrast, "as many times as they came down to them fragmented in support of different candidates, they facilitated the "Conservative and corrupt governments, something we all have a responsibility to prevent from happening again in the coming elections."