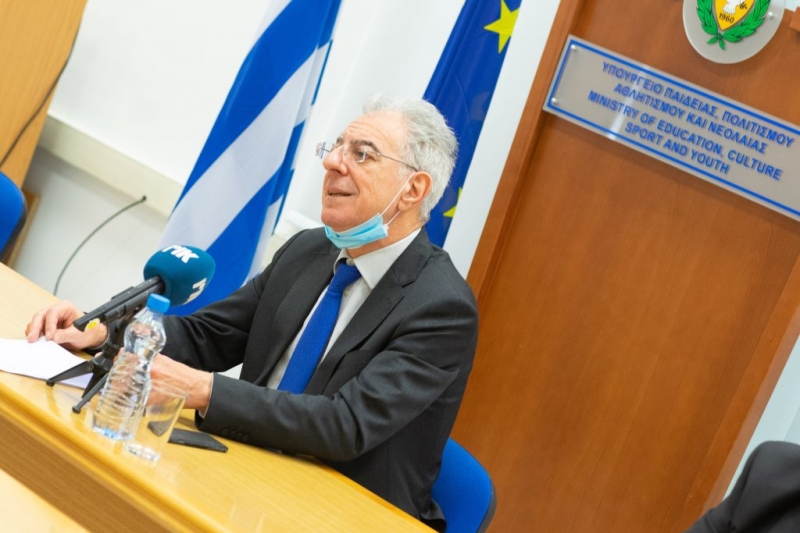 AKEL "since 2017 when it was a minority in Parliament, with incredible obsession is constantly trying to hinder the Government's reform in the field of evaluation" in public education, says the Minister of Education, Culture, Sports and Youth, Prodromos Prodromou, noting that AKEL hesitates to constantly create unrest in schools, to satisfy his ideological obsessions ".
In a written statement/response regarding statements made by AKEL on Friday, April 15, the Minister of Education wonders "when will AKEL realize that its obsession with leveling and populism is hurting the public school?".
Continuing to state that "indeed, there seem to be two different political philosophies" explaining that "on the one hand a policy is proposed that seeks to enhance the quality of public school, there is quality, to cultivate values ​​and to apply meritocracy, there must be evaluation. "
He adds that "on the other hand, there is the proposal of AKEL for leveling", but, as Prodromos Prodromou pointed out, "this same political philosophy of leveling and uncut populism, which was applied in various areas when they ruled, it was what led the country to bankruptcy ".
The Minister states that" because it really takes seriousness and effort in education and because the goal is for children to learn in school and in life that 'goods are hard to come by', we should keep away from those who all they know how to do is to project endless populism ".
Concluding notes that "in the context of the dialogue, there have been recent proposals for improvements that can significantly relieve the relevant procedures in the school at the same time that AKEL, with the acquired speed of denial and zeroing, seems to be unable to see or perceive trends ".