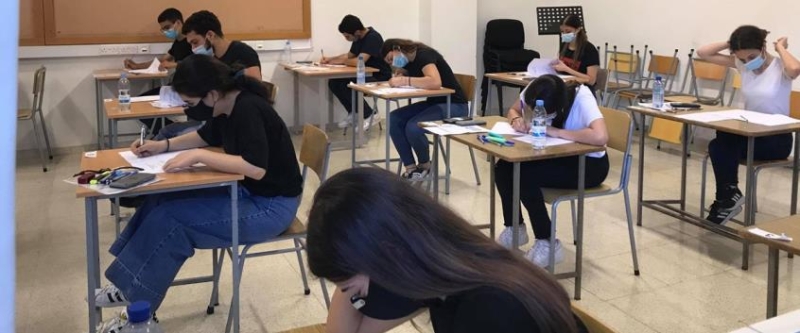 The Ministry of Education has launched an investigation into the leaking of the subjects of the New Greeks of the 3rd Lyceum, for the four-month exams, while at the same time emphasizing that the exams will take place normally, with the use of a substitute examination essay. However, despite the fact that all the bodies (including parents, students, teachers) are talking about a leak, since everyone was aware of the issues, the Minister of Education comes forward and states that it is not a leak of the exam topics themselves.
As stated in a relevant announcement of the Ministry, "with regard to the written evaluation of New Hellenic 3rd High School, which is scheduled for today, January 16, 2023, after it was established that an electronic message had been circulated among male and female students, with allusions and general references to the examination essay for New Greeks of the 3rd Lyceum, it was decided to avoid any confusion, the examination should be conducted using the existing substitute examination essay".
For this reason there will be a slight delay, but the examination will be conducted normally, it is emphasized. At the same time, the announcement notes that "an investigation has been launched in order to establish the culpability of this action, as well as the motives, as long as it is not a "leak" of the subjects of the examination themselves".
Concluding, the Ministry of Education clarifies that "instructions have already been given to the school units to manage the issue. The Exams will be held as usual with an exam start time of 11:30 am".
"Stop writing, the topics have been leaked"-Organizers furious with the fiasco
Uproar with the leak of the issues of the four months – They revoked the writings of the Hellenic N. message that burns teacher
Official first for four months for almost 50,000 students-In battle and high schools