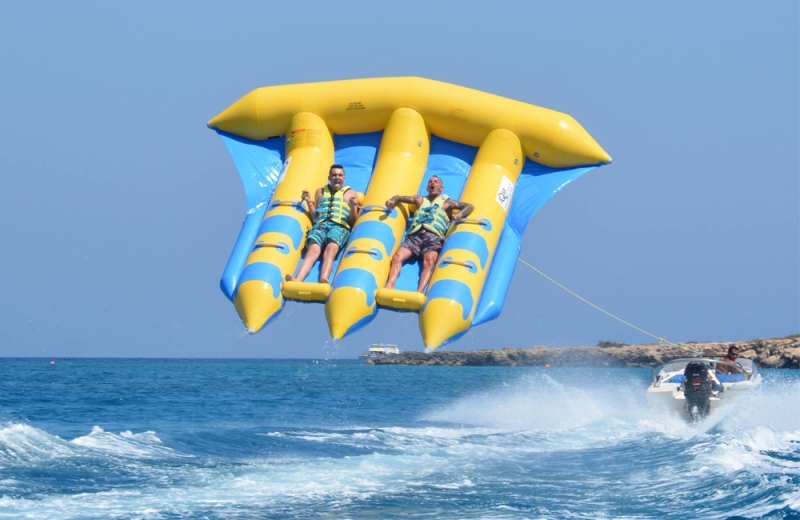 A draft law on the regulations concerning the bidding process for water sports was discussed by the Parliamentary Committee on Home Affairs on Thursday.
The bill, which was jointly submitted by the Member of DISY Kyriakos Hatzigiannis and the Member of Parliament Kostis Efstathiou, on behalf of EDEK, provides for the extension of the validity of the licenses for the provision of facilities, which were in force at the date of entry into force of the Beach Protection (Amendment) Law of 2019 October 31, 2024 and announcement of offers until December 31, 2023.
In statements after the meeting, the Chairman of the Committee, Aristos Damianou, characterized the bill of the two MEPs as a right initiative, as he said, "the delays and the possible irregularities that have been recorded in specific coastal areas. δήμους ».
He stated that "because during the meeting a letter was presented to the Commission of the Municipality of Paralimni which reflects some developments regarding the award of bids but at the same time there is a unanimous assessment of the Committee of Interior that these issues should be settled in a final and effective manner by amending of the institutional framework ".
Mr. Damianou said that the Committee on Home Affairs has decided that at present this proposal will not proceed but the Committee "having pointed out to the competent Ministry and the Central Committee of Beaches the need, with a sense of urgency, to proceed with changes in legislation will continue to address the issue and in the coming weeks we will make a final decision on how the Commission will be compared in the whole process ".
The President of the Commission expressed concern about the turn of events this year and added "in a difficult period for the economy, any losses in relation to the tourism product of Cyprus de facto fatally and inevitably affect both the economy and the living level of the affected bodies ".
Besides, the Member of Parliament of the Ecological Movement Citizens' Cooperation Alexandra Attalidou said that in order to protect the beaches the state should implement the Barcelona Convention which has been on paper for a very long time ".
Stating that there is an excuse that the Barcelona Convention provides protection of 100 meters on the beach and" there are some difficulties ", the Attalidou said that the Movement says that "they are using this time frame to examine the supposed difficulties in granting too many permits that could not be given if the Convention was ratified in time. of Barcelona ".
The Member of Parliament for Ecologists called on the Government and the Ministry of Interior to immediately ratify the Convention" because we have nothing else in Cyprus other than the natural wealth of the environment and will we must protect him ".
Source: KYPE