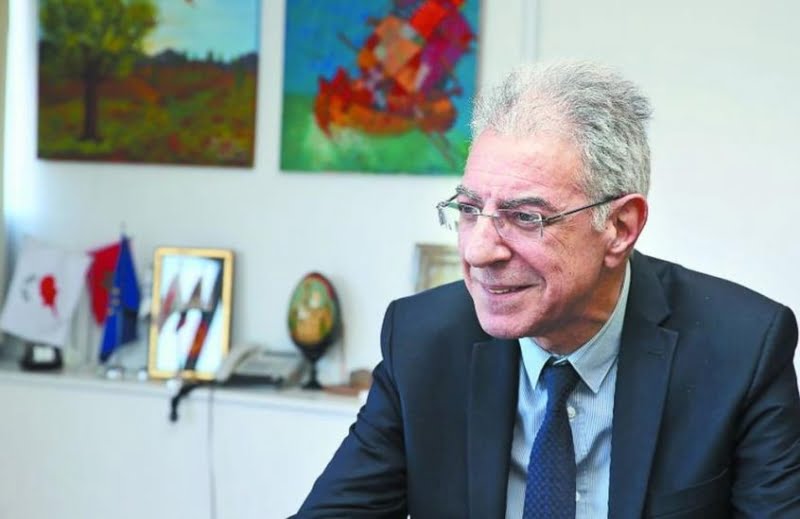 The Minister of Education, Sports and Youth, Prodromos Prodromou, had a meeting with the leadership of the Pan-Cypriot Confederation of Associations of Parents of Public Secondary Schools, OELMEK and OLTEK, regarding the operation of private secondary schools, today at the Ministry.
According to an announcement by the Ministry of Education, during the meeting, the Minister heard the views and remarks of the President of the Pan-Cyprus Confederation, Loizos Constantinos and his associates regarding the operation and promotion of a specific school, as well as the views of the representatives of OELMEK and of OLTEK.
On the basis of allegations made, Mr. Prodromou called on the Confederation of Federations of Associations of Parents of Public Secondary Schools to submit any additional information regarding the operation of the specific school and the allegations made, so that to be competently examined by the Ministry of Education, Sports and Youth (YPAN).
The Minister informed that the specific case is managed administratively by the Services of the Ministry of the Interior in accordance with the legislation and the existing regulations, but he emphasized that there is a broader issue regarding the institutional framework of operation and the characterization of private schools according to three different categories: of the same, similar or different type.
In particular, he stated that the specifications for similar type of private schools are largely unclear or incompletely specified and that there is a relevant concern in the Ministry.
Regardless of the specific issue that has been raised by the organized parents, Mr. Prodromou stated that the Ministry of the Interior intends to submit a relevant proposal to change the legislative framework, since the category of "similar type" schools does not seem to serve specific educational goals.
According to the announcement, those present expressed opinions and suggestions for the wider institutional framework and the Minister reserved himself for further information, as long as other relevant consultations are preceded. of professional staffing, relevant Office for the supervision of private education.
The meeting was attended by on behalf of the Ministry of the Interior and the General Director, Neophytos Papadopoulos and the Director of Secondary General Education, Kyprianos Louis.