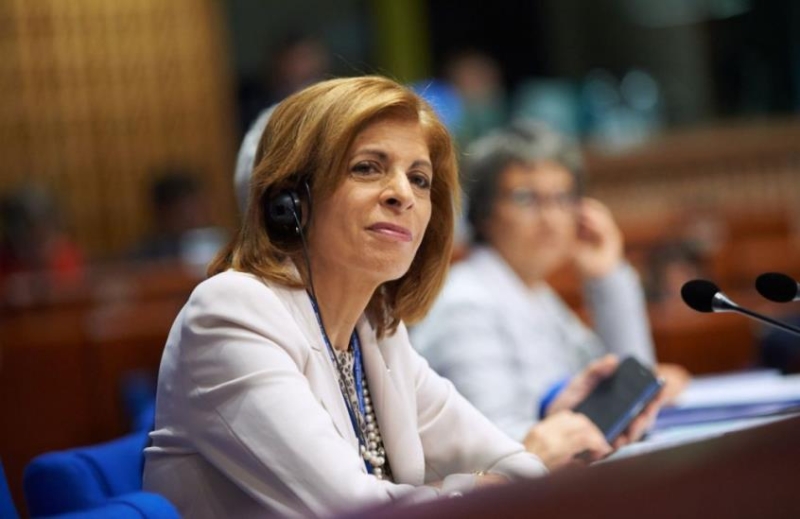 Stronger obligations for the supply of medicines, faster notification of shortages and enhanced transparency for each member state's stocks will be included in the Commission's proposal to review the legislation on the adequacy of medicines, the which will be submitted in March, said Health Commissioner Stella Kyriakidou speaking to the Plenary of the European Parliament on Tuesday.
In addition to this proposal, proposals for non-legislative measures will be tabled, with the aim of ensuring access to medicines for all patients who need them, and to avoid any disruption of the supply of medicines to the EU market.
Ms Kyriakidou stressed that Europe is facing serious challenges in the health sector due to the increase in respiratory system infections and drug shortages.
As, he continued, this is a global problem, the EU is in close contact with its international partners, while at the same time supporting the Member States and European industry.
The sound systems and processes created during the pandemic, as well as the enhanced mission of the European Medicines Agency, are helping to manage the situation, he explained, noting that discussions have already taken place with the pharmaceutical industry.
The main causes that have been identified are the rapid increase in the debate due to the increase in respiratory infections, as well as the insufficiency in production as he said.
He explained that the Commission utilizes all the flexibility in the regulatory framework and is looking for ways with the pharmaceutical industry to quickly increase production and to prevent and limit shortages. As he mentioned, if there is a need, the Health Emergency Preparedness and Response Authority (HERA) will be called upon to coordinate the common purchase of medical measures on behalf of the member states, as was done during the pandemic.
Regarding the epidemiological situation three years after the COVID-19 pandemic, Ms Kyriakidou noted that "we are closely monitoring the situation in China, as well as in the US where a new sub-variant of Omicron has appeared".
She added how the sanitary and restrictive measures of recent years have reduced the world's exposure to respiratory system viruses, with children born after the pandemic, for example, not having yet faced the flu virus. Also, he said, the rate of transmission has increased across the EU, while the era of virus spread has started faster, putting increased pressure on health systems.
Vaccination against respiratory viruses remains the best tool for the safety of citizens and the protection of health systems, he added, while recommending that the use of a protective mask be made mandatory for workers and visitors to health care facilities.