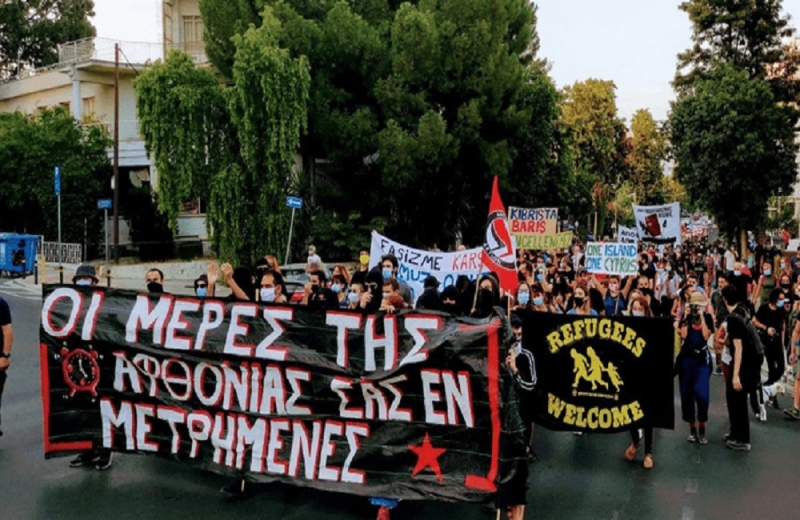 AKEL and Ecologists registered today in the Parliament, and specifically in the Human Rights Committee, for discussion, the issue of the persecution of citizens for violating government decrees that prohibited the demonstrations.
In a relevant post on his personal Facebook account, one of the rapporteurs on the issue, AKEL MP, George Koukoumas, reminds that 1.5 years ago there was a great discussion on the issue, with the government insisting that it could, due to a pandemic, to ban indefinitely and universally all demonstrations. "Under this pretext, he fired the police and" Aiada "at the expense of the first anti-government demonstration of AsDame, on February 13, 2021". AKEL, part of the legal world and others, notes G. Koukoumas, stressed that the emergency conditions of the pandemic allowed restrictions on the right to demonstrate (time, space, protection measures), but not an absolute ban.
"A year later, it is clarified in the most official way who was right and who was not. Last March, the European Court of Human Rights in its judgment against Switzerland (15 March 2022, Communauté genevoise d & # 8217; action syndicale (CGAS) c.Suisse & # 8211; 21881/20) confirmed that the universal and prolonged Prohibition of demonstrations is a disproportionate and therefore unacceptable measure. "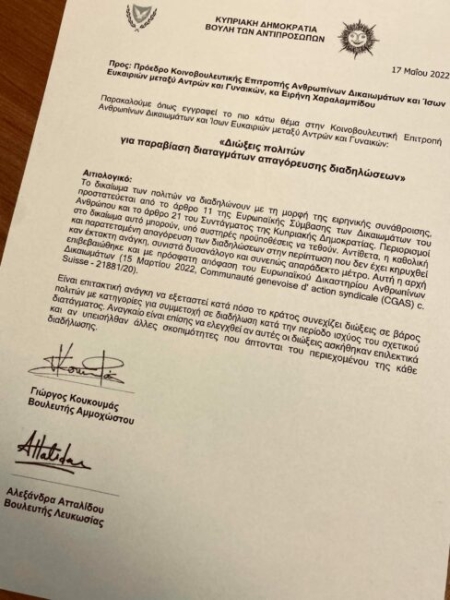 There is an urgent need to discuss in Parliament the issue registered by AKEL and the Ecologists, notes G. Koukoumas, because "the state still continues to drag to the Courts citizens who participated in that demonstration including in the accusations and the violation of the decrees. Even now that he knows that it was not the demonstrations that were arrested illegally, but the government decrees. "
selectively and whether other expediencies related to the content of each demonstration were raised ". In other words, the AKEL MP clarifies whether in the end only those who participate in demonstrations against the government are prosecuted.