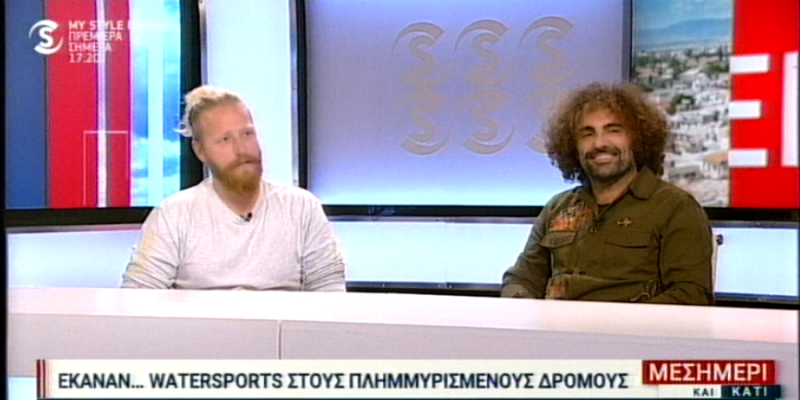 Some residents of of the free province of Famagusta as they were not afraid of the floods caused by the weekend's bad weather. Instead of caps and jackets, they wore swimsuits and did water sports in the flooded square of Protaras, offering enjoyable moments and several viral videos.
Mesimeri and Kati hosted Kyriakos and Andreas, owners of watersports in Protaras and talked about the experience they experienced doing kayaking and various other water sports in the flooded Protaras.
Kyriakos initially mentioned that always when there is bad weather they go out to sergiani. "We like nature, bad weather, waters. When we saw the unprecedented situation, we grabbed the kayaks and took advantage of the phenomenon.
He added that nothing similar has ever happened in Protaras. "We made some people laugh during the difficult times they are going through. Shopkeepers who were there and trying to save their businesses grabbed their cell phones and recorded the moment. At least they had a little laugh with us. It was the positive.
He added that since the morning they helped people who had problems with the rains. He emphasized that people should not try to do water sports in the streets during the next bad weather. "When they see such phenomena, they must turn around and leave".
Andreas, for his part, stated that he was the driver of the vehicle. "We were a little concerned but we were careful". He pointed out that the power of water is very great.