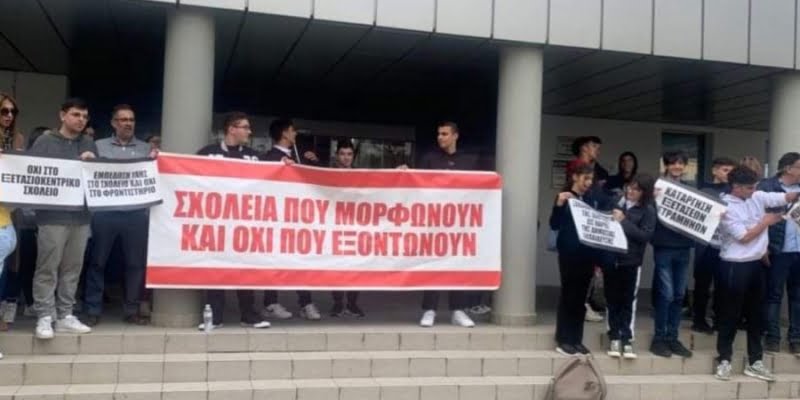 Organized parents and students of Paphos Secondary Education held a protest outside the offices of the Provincial Office of Education, on the issue of the four months.
Holding placards with slogans such as "We want visions and not experiments" , "Schools that educate and not exterminate" and "Not in the examination-centered school" protested, noting that the process has turned into a race to cover the exam material.
Agathi Savvidou, representative of the organized parents who gathered at the event, said that they want to disprove the position that "the rough plans, the unilateral decisions with piecemeal policies of the Ministry of Education lead to the collapse of the education system".
He added that the new form of evaluation in the way it is applied "oppresses and neutralizes the students" while the continuous competitions combined with the large amount of material, the reduced teaching time and the untimely staffing of the schools cause "unbearable pressure" to students and teachers.
The teaching process has turned into a "race" covering the material on the part of the professors and sterile memorization of knowledge on the part of the students, he said while mentioning that there is no time to consolidate the material.
Finally, he asked for a comprehensive study in which all the involved factors in the organization will be reflected and operation of the education system before any student assessment plan is implemented.