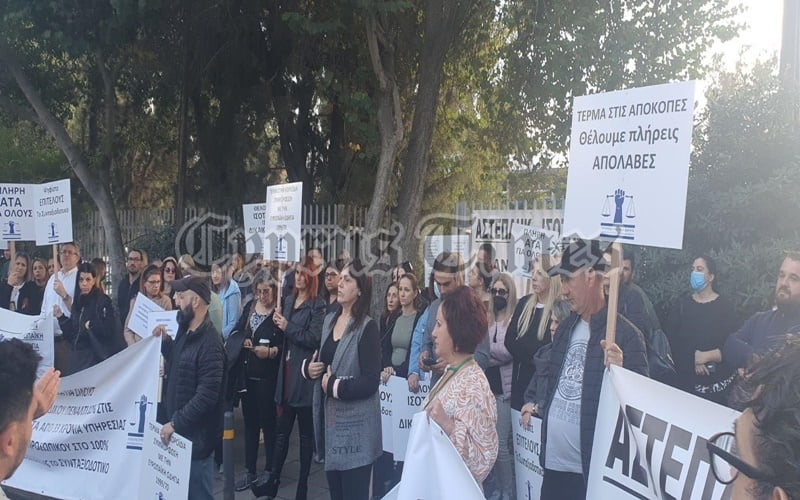 The salary of civil servants has not been restored, says EQUALITY – "The measure of reducing the statutory pension is unfair" – With banners and placards they protest outside the parliament
Download the CYPRUS TIMES APP! HERE for Android and HERE for iOS
Protest eventare currently taking place outside the building of the House of Representatives by the members of the All-Cypriot Union "EQUITY".
As they report, there has not been any progress regarding concerns the request of the indefinite-term employees of the Public and the Greater Public Sector for their permanent status, despite the commitments, promises and relevant declarations of the authorities.
They also note that "there has been no restoration of the salary of public servants and the wider public sector at the point where it would have been if the granting of increments had not been suspended for five consecutive years and that there was no restoration of the Public and Greater Public Sector staff allowances at 100%, while "the unfair deduction of 15% continues". effectively the rapid increase in the cost of living.