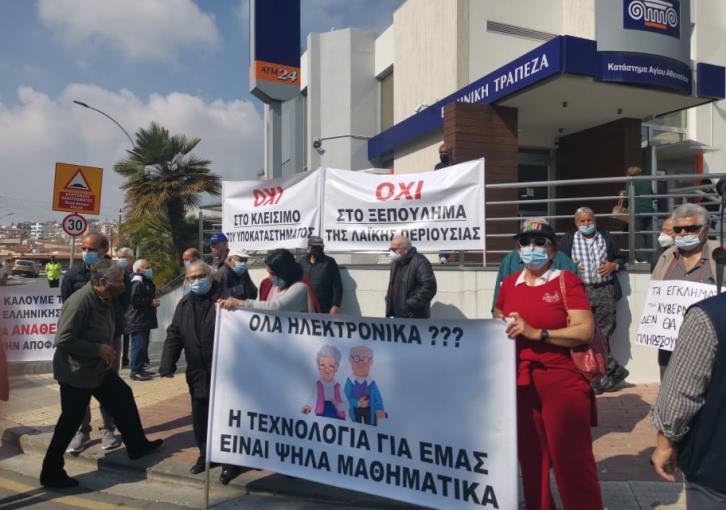 & nbsp & nbspInsider & nbsp; & nbsp;
The citizens of Agios Athanasios in Limassol went on protest, after a unanimous decision of their municipal council to oppose the closure of the only branch of the Hellenic Bank in the Municipality.
< p>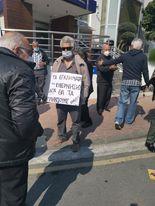 & nbsp; The Mayor of Agios Athanasios, Marinos Kyriakou, on behalf of the municipal council, expresses their strong dissatisfaction with the decision of the Hellenic Bank to close the only bank branch operating in our specific & nbsp; Municipality. & Nbsp; & nbsp; & nbsp; & nbsp; & nbsp; & nbsp; & nbsp;/p>
& nbsp; & nbsp; & nbsp; & nbsp; & nbsp;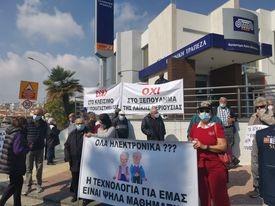 He states that "We call on the Board of Directors of Hellenic Bank to reconsider the issue and revoke its decision, even at the last minute. This branch serves a large portion of our citizens and people from other areas, as well as the majority of our elderly refugees from the adjacent settlement. & Nbsp; We expect that the bank will respond positively to our request for the continuation of the operation of the branch ".
The speech of the mayor