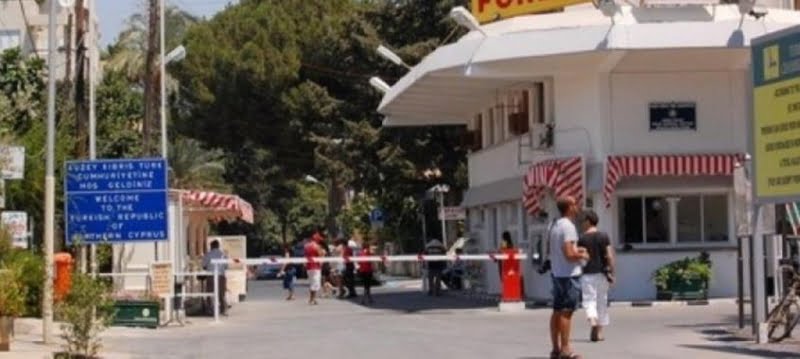 A protest event by the children of mixed marriages T/k took place on Saturday, in the context of which a march was made by the Ledra Palace to the Ministry of the Interior of the Republic of Cyprus and letters were delivered.
The event was organized by a group called "Without identity" and as reported by the occupied territories, it is protesting the denial of Cypriot citizenship to children with one Cypriot and one non-Cypriot parent.
A letter of protest was also delivered to the House of the European Union in Nicosia. Demonstrators held banners that read "Mixed marriage is not a crime", "Cypriot but without identity", "Love knows no identity", "Don't interfere with my marriage" and "Human rights for all".
< p>In a statement at the venue in Greek, Turkish and English, the protestors state, among other things, that as Turkish Cypriots who have the right to the citizenship of the Republic of Cyprus, they cannot obtain it and that their basic human rights are being violated. They report that they are "systematically exposed to racism and discrimination due to so-called mixed marriages, where one party is a citizen of the Republic of Cyprus and the other party is a citizen of Turkey or another country".
They accuse the Government of not granting "arbitrarily and illegally deny citizenship to children born of mixed marriages".
"A modern state must act according to the principle of equality before the law. This distinction is also applied to children of Greek Cypriots who marry an Asian or African, as well as to Turkish Cypriots. This openly racist approach is unacceptable. The state cannot impose on its citizens whom to fall in love with and whom to marry," reads the statement they read.
"In today's conditions where poverty and unemployment are increasing, many Turkish Cypriot youth, whose citizenship rights are recognized, they must emigrate from the island in the hope of finding work. However, if these young people had the opportunity to look for work all over the island, maybe they would not have to leave our country. The Republic of Cyprus also violates the right and freedom of work of the Turkish Cypriots", they argue.
They also stated that they continue the fight with legal and judicial means through their lawyers and that they will make the matter known on international platforms and at the Court of Human Rights.