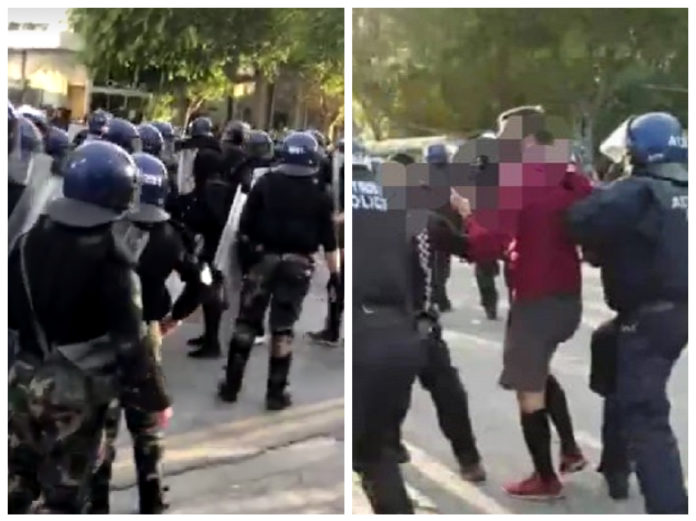 Incidents between police and demonstrators occurred in the afternoon in the center of Nicosia in protest frame. organized groups against the manipulations made on the issue of corruption, but also for the management of the pandemic, calling, among other things, for the strengthening of the support measures for the unemployed and the workers.
The strong police force based on an action plan was found in central parts of the capital, where it became known through social media that people would gather, proceeding to announce the dispersal of the protest.
Then, according to the police, rioters infiltrated and attacked the members of the force with stones and other objects, with the police responding with water drops and the use of tear gas. There were injuries from the incidents, while the Police have so far made 10 arrests and 6 extrajudicial violations.
Police issued notice on Friday, which drew attention as prohibited gatherings and any rallies and protests to prevent the spread of the pandemic.