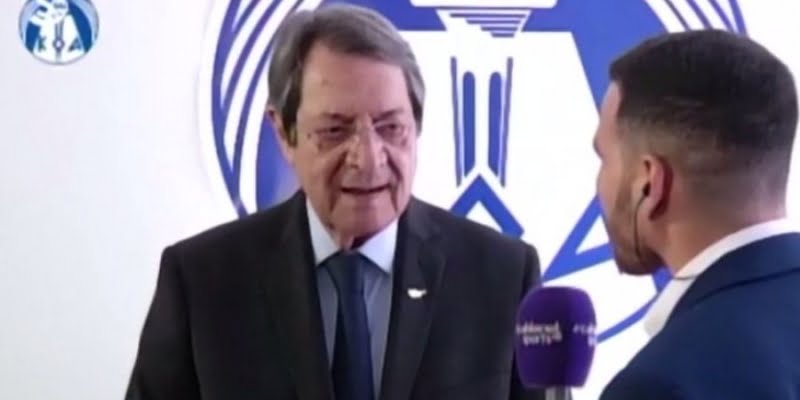 The inauguration of the new Limassol stadium took place on Friday evening, in the presence of the President of the Republic, Nikos Anastasiadis.
Greetings at the inauguration, the President said that he felt proud but also moved.
Among other things, he noted that "2014 and eight years later it is finally possible to inaugurate this marble".
This is his speech
If I said no I feel emotion, I wouldn't tell the truth. If I said I didn't feel proud I would.
I feel that today is a historic day for Cypriot football, and for sports in general, and is the culmination of the efforts that began in 2014 when the three historic teams of Limassol joined forces, decided that they should overcome the previous problems and thus give the possibility for the state to take responsibility for the construction of this truly magnificent stadium, which will host the three teams and not only, but also the national teams and those of the other teams who would like to use it.
It was not without problems the whole way.
2014 and eight years later, it finally becomes possible to launch this marble.
I want to hope that everyone will contribute to not having new problems, not creating new problems.
At the same time, I feel the need to express my gratitude and thanks both to the Presidents and the members of the Boards of Directors of the Unions, to the former President of the KOM friend Kleanthi Georgiadis, to the current President of the KOM Andreas Michaelidis, in Public Works, to those who they contributed whether it is architects, civil engineers, scholars or government officials who contributed to overcome problems and make progress successful.
The start of construction of the project coincided, unfortunately, with the pandemic. Despite this, it was possible, even with a slight delay, to be here today to celebrate this day.
I want to sincerely thank everyone, especially the construction company because they consistently responded to every call.
p>
None of those involved were behind so that today we are able to celebrate.
At the foundation stone I said that where works speak, words are unnecessary.
For this I will suffice to wish a good football course, excellent use of the field far from violence. There is an absolute need, so that especially our fans can enjoy this stadium, our teams can really enjoy a stadium which is the jewel of Limassol.
I wish every progress to the Unions and to our football as a whole . I do not want in any way to abuse the step by referring to the support for all groups, for all cities, in every direction so that everyone feels that there was no Government of Limassol, but a Government of Cyprus.
< p>