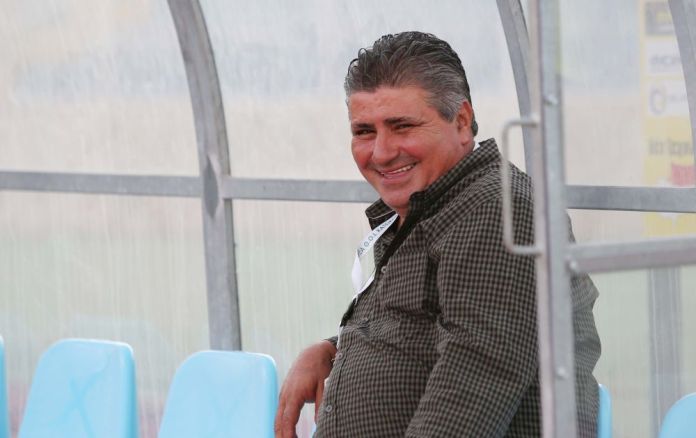 An announcement was issued by the Press Office of Doxa, through which it announces the completion of the new stadium of the team in Peristerona and at the same time presents the program of events.
In detail:
The Association DOXA TH.O.I. Katokopias, after a 15-year match, is pleased to announce the completion of the complete upgrade of its football stadium in Peristerona and its use, until its return to Katokopia, as a temporary headquarters of our team. On this occasion, our Association expresses its warmest thanks to the government and especially to the President Mr. Nikos Anastasiadis, without whose support it would be impossible to implement a very important sports infrastructure project in the western region Nicosia.
This event marks the beginning of a series of events/activities. Specifically, the following events/activities are planned for the months of June, July and September.
Α/Α
EVENT/ACTIVITY DATE
EVENT/ACTIVITY
1
MONDAY & nbsp;

June 20, 2022

& nbsp;

Annual General and Electoral Assembly

& nbsp;

2

THURSDAY & nbsp;

7 July 2022

Inauguration of a football stadium by His Excellency the President of the Republic Mr. Nikos Anastasiadis & nbsp;

& nbsp;

3

SUNDAY & nbsp;

July 10, 2022

Friendly football match between & nbsp;

DOXAS Katokopias – APOLLON Limassol

& nbsp;

4

FRIDAY & nbsp;

July 29, 2022

Watermelon Dance at the renovated building of the Association in Peristerona > & nbsp;

5
< strong> SUNDAY & nbsp;

September 4, 2022

Concert with the renowned Greek singer Melina Aslanidou at the stadium of our club.
& nbsp;
WE INVITE ALL OF THEM CAMPERS AND FRIENDS OF GLORY TO SUPPORT THE EFFORT. ALL TOGETHER WE CAN FORE EVEN HIGHER
Like this:
Like Loading …