The wrath of Vladimir Putin is received by the Russian secret agents for the delay observed in the field of conflicts in Ukraine , after after almost three For weeks, things did not go as planned by the Kremlin.
In fact, one of President Putin's most loyalists, National Guard leader Viktor Zolotov, acknowledged on Monday that the Russian "military operation" in Ukraine was not progressing as quickly as the Kremlin would have wished. >
Speaking during Patriarch Kirill's Sunday service, Viktor Zolotov attributed the slow development of Russian operations to the action of "extreme right-wing Ukrainian forces" "hiding" behind civilians, reiterating the usual accusation adopted by Russian authorities. p>
Who pays the bride
International media claim that the bride was paid by the Fifth Sector of the "new Ka Ge Be", ie the FSB secret service. It is a sub-directorate dealing with the countries surrounding the Russian Federation, whether they were part of the Soviet Union or merely members of the Warsaw Pact. This Fifth Sector therefore includes Ukraine.
Agents who had processed all the data before the invasion had concluded that there would be no strong resistance from the Ukrainians once the attack broke out, so they allegedly dragged Putin into the "swamp" of the war.
Now, they are recovering but Western analysts claim that these spies are nothing more than the scapegoat of history.
According to a top Russian security expert, Sergei Besenda, head of the FSB's foreign intelligence service, was arrested along with his deputy, Anatoly Bolyukh.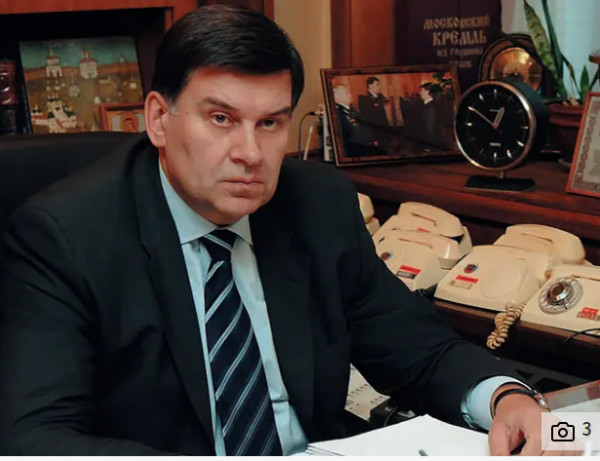 Andrei Soldatov – co-founder and editor of Agentura, a Russian intelligence agency – has revealed that sources within the FSB have confirmed the arrest of the two men. >
The arrests were also confirmed by Vladimir Osetsky, an exiled Russian human rights activist, who added that FSB officers had searched more than 20 homes in Moscow of colleagues suspected of speaking to reporters. Osetsky told the Times of London that while the official reasons for the arrests were allegations of embezzlement, "the real reason is unreliable, incomplete and partly false information about the political situation in Ukraine."
A Western official knew of the arrests of both men, but could not confirm them. However, he said that if the allegations were true, it meant that Putin was worried about the FSB's role in the military campaign, which could lead to significant changes at a higher level in the FSB.
ΙΝ.GR