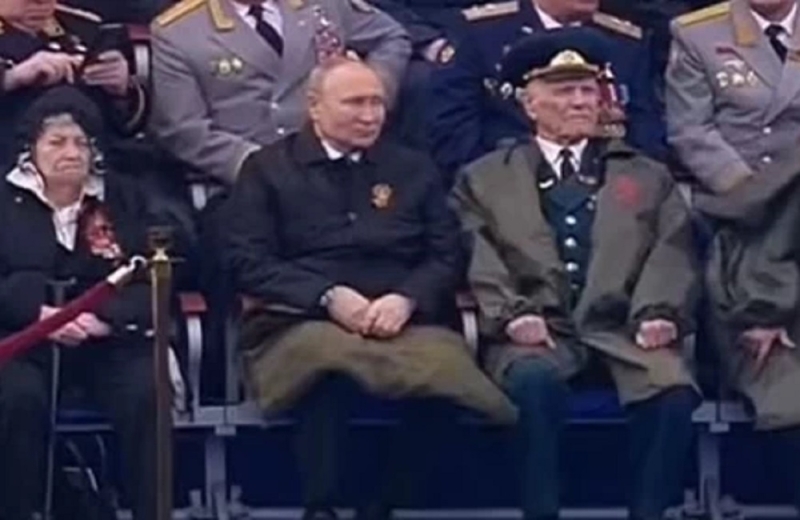 Ο Βλαντιμίρ Πούτιν attended part of the Red Square parade with a blanket on his feet, at the Victory Day event that honors the tradition of Nazi Germany in 1945.
During the parade, the Russian president put on a blanket on his knees, despite the fact that many World War II veterans sat around him without blankets.
Watch the video:
Two years before Putin decided to invade Ukraine, rumors of his health began to erupt, including Valery Solovei, a political analyst who has been highly critical of Putin, began spreading the word in late 2020, but also hinted that Putin was suffering from by Parkinson.
The rumors were so widely accepted that the Kremlin was forced to deny them, with Putin's spokesman Dmitry Peshkov insisting that the Russian president was in & # 8220; excellent health & # 8221; and any rumors to the contrary were & # 8220; utter nonsense & # 8221 ;.
looks good on TV and is noticeably swollen on the face.