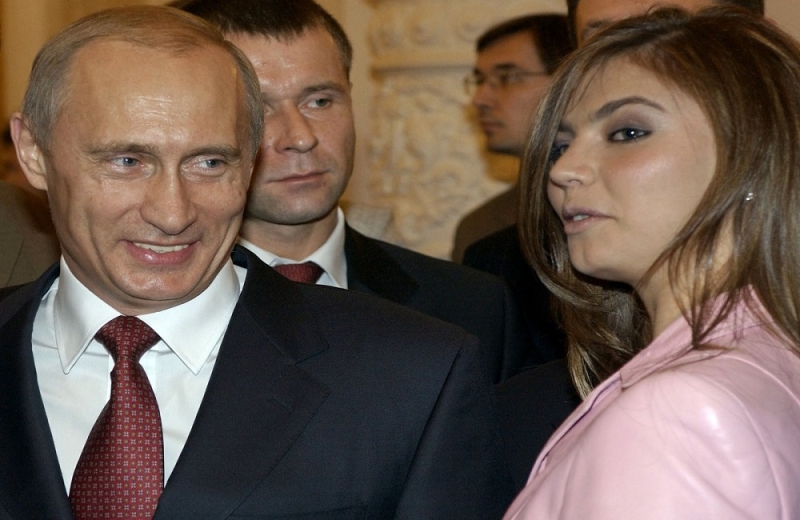 According to the official text of the sanctions, Ms. Kabaeva "is the chair of the board of directors of the National Media Group (NMG), a holding company that holds large shares in almost all major Russian federal states. Media outlets reproducing the Russian government's propaganda ". ».
It is noted that the nature of Ms. Kabaeva's relationship with Mr. Putin has often been the subject of international media coverage as he's allegedly his partner, but these reports have never been confirmed.
According to the reasoning of Ms. Kabaeva's inclusion in the sanctions, it is noted that she is considered "responsible for supporting actions and policies that undermine the territorial integrity, sovereignty and independence of Ukraine", while being associated with a person who undermines stability and security in the country .
A Community official who briefed reporters prior to the publication of the measures noted that the rationale for including relatives and friends on the sanctions list was to prevent the use of family relationships. to hide assets.
A total of 83 entries were added, of 65 individuals and 18 legal entities, according to the same EU official.
Most names are related to the Russian Armed Forces as decisions were made after the massacre in Boutsa. In particular, the list includes 45 top officials, including Colonel Mikhail Mizintsev, head of Russia's National Defense Control Center known as "the butcher of Mariupol" because of his role in the siege of the city.
It also includes 17 companies in the defense industry that equip the Russian army.
crude oil and 8 for refined oil, with the temporary exception of pipeline oil.
Insurance services and other services to vessels carrying Russian oil to third countries with a transitional period of six months are also banned, and coordination with G7 countries is under way.
EU imposes sanctions on Russia's Eurobond settlement repository
The European Union has extended sanctions against Russia and added the National Settlement Reservoir, which Moscow planned to use to serve the country's Eurobonds, in the list of entities that have been sanctioned, as an EU document showed on Friday.
Russia said this week it was replacing Citibank, which has stopped servicing the country's Eurobonds, with its own National Settlement Reserve (NSD), as it risks the first major foreign debt bankruptcy in more than a century. Moscow has offered to pay Eurobond holders by using the mechanism it uses to process payments for its gas in rubles.
According to the plan, which was to be presented this month, Russia wanted foreign bondholders to open accounts in rubles and hard currency in a Russian bank, which would then convert the rubles into foreign currency and repay bondholders. via NSD.
NSD, a Russian version of Western clearing companies Euroclear and Clearstream, holds 70 trillion ruble ($ 1.12 trillion) worth of customer assets, including 9 Neither the NSD nor the Treasury Department responded to Reuters' requests for comment on EU sanctions.
"This makes it impossible to sell foreign shares held in NSD, but since NSD and Euroclear suspended their partnership earlier, some of the investors they could not make any agreement & # 8230; "anyway," Promsvyazbank said in a note.