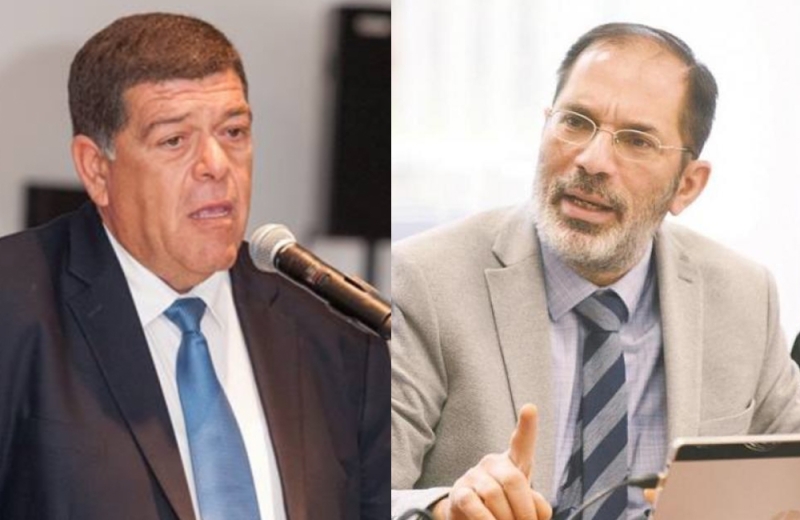 The report published last September by the Auditor General Odysseas Michailidis and which was characterized as "obscene" by the mayor Theodoros Pyrillis, was put under the microscope of the Parliamentary Audit Committee. Mr. Pyrillis is also checked for refusing to provide information to the Audit Office, thus preventing the check at his town hall. Specifically, the mayor of Paralimni is accused of unforgivable tolerance of urban planning illegalities but also of interventions on beaches, accusing the mayor of Paralimni and the members of the municipal council, the Audit Service
The discussion, today, took place in very high tones,
Mayor Theodoros Pyrillis denied all the accusations, saying characteristically: "If they were correct, I would have to go here next to the prisons. "For ten years I have been under constant accusation and nothing is right."
The Auditor General, Odysseas Michailidis, defended his report, pointing out that none of its elements are wrong. He complained that the Mayor's company bought an enclosed area in the still life, at a price much lower than the cadastral estimates. "At the same time, a nearby field was bought, at half price," the mayor replied. "Two weeks later, by decision of the Municipal Council, it was decided to build a dirt road, so to gain access to the area," said the Auditor General, to counter the mayor of Paralimni: the people from the area of ​​Kaparri to Protaras. There were paths and the paths were joined.
Irini Charalambidou: It is unacceptable not to answer letters
It is unacceptable for the Mayor of Paralimni not to respond to orders from the Audit Service, which is investigating anonymous complaints against him, on the pretext that these are anonymous complaints, AKEL MP Irini Charalambidou emphasizes.
Mi At the meeting of the Parliamentary Audit Committee, Ms. Charalambidou reminded that "we have recently passed legislation that protects anonymous informants of public interest and it provides the procedure that a complaint can be submitted and the handling that should take place. Therefore, the attitude of the Mayor of Paralimni, not to cooperate with the Audit Office, claiming the anonymous complaint, is at least unacceptable. It would also be unacceptable for the Audit Service to reveal the name of the informant in order to satisfy the extra-legal requirement of the Mayor of Paralimni. "Supervision is imperative and it matters whether a complaint is substantiated and not whether it is submitted anonymously or anonymously."