One ​​in four homes in Britain is estimated to have the collection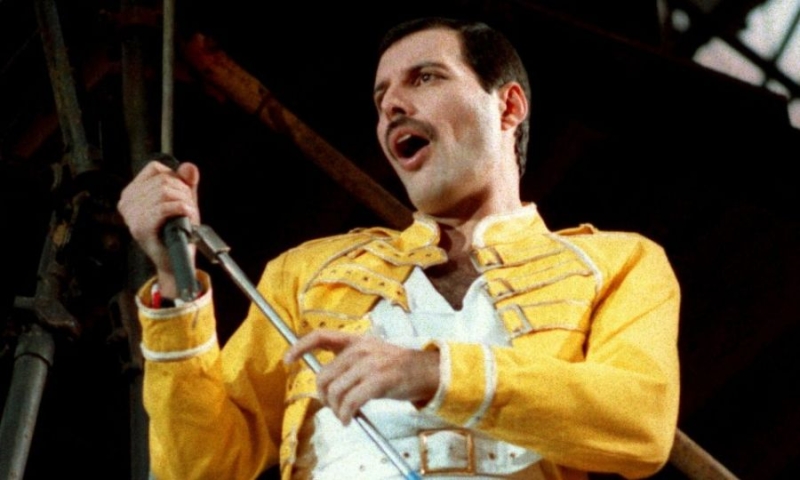 And this is not the only Queen album that appears in the top 10 best-selling albums of all time in Britain. Photo: AP Photo/Marco Arndt, File
Queen's first 'Greatest Hits' compilation was released in 1981 and with tracks such as 'We Will Rock You' and 'Bohemian Rhapsody' contained not only some of the band's most classic hits, but also some of the most recognizable rock songs of all time of the ages.
As one can understand, the collection is a must for any self-respecting record label, something that not a few listeners in Britain – and beyond – know very well.
However, with their 'Greatest Hits', Queen now break a new record in the UK charts, as they become the first act to sell 7 million copies of a particular album.
Based on the above number, the " Greatest Hits" by Queen has one in four homes in Britain.
The album has been an undisputed best seller for years. After all, it recently surpassed 1,000 weeks in the UK charts.
The band's guitarist, Brian May, described the news as "delightful", while drummer Roger Taylor said: "The people of Britain, with their great taste, have made the album the best-selling album in history. Thank you very much, we are honored".
Queen released a second "Greatest Hits" in 1991 and a month before the death of Freddie Mercury, which also achieved impressive sales, becoming the 10th best-selling album in Britain (about 4 million sales).
For the record, these are the 10 best-selling albums of all time in Britain:
1) Queen – "Greatest Hits"
2) Abba – "Gold"
3) The Beatles – "Sgt. Pepper's Lonely Hearts Club Band"
4) Adele – "21"
5) Oasis – "(What's The Story) Morning Glory?"
6) Michael Jackson – "Thriller"
7) Pink Floyd – "Dark Side Of The Moon"
8) Dire Straits – "Brothers In Arms"
9) Michael Jackson – "Bad"
10) Queen – "Greatest Hits II"
With information from the BBC.