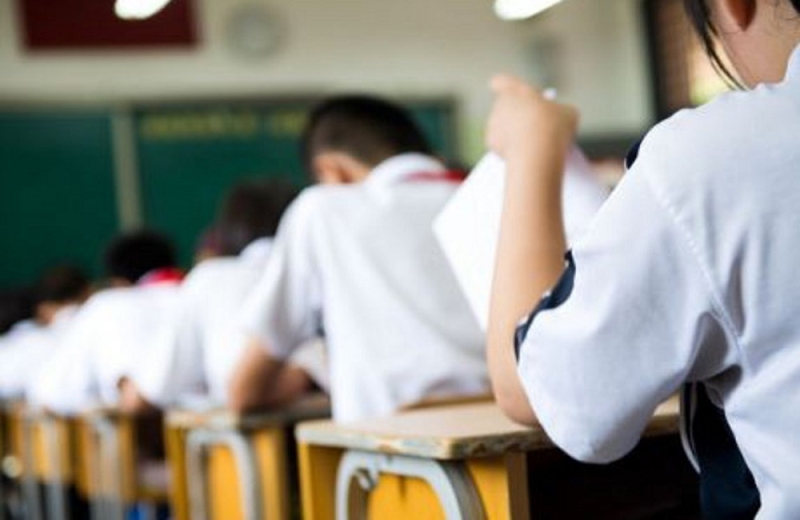 Michalis Savva, the parent of another student, who was also present at the scene, called what came to light in relation to the incident that took place in a High School in Larnaca, during the graduation ceremony, as lies and fabrications by the Ministry of Education. The school principal refused to let a 15-year-old Syrian student go up to pick up his diploma, claiming his haircut was inappropriate for the occasion.
"The parent yelling was me. It wasn't my child, but why shouldn't I complain? Because he was a foreign child?", Mr. Savva stated in a strong tone on the show "Morning Review" of Politis 107.6 and 97.6, emphasizing that things happened in a completely different way than what the Ministry of Education says.
In fact, the parent, speaking about the reports of Nikolas Yasoumi, deputy director of Secondary General Education, that he himself threw a firecracker, made it clear that Mr. Yasoumi is saying what he has been told, without being present. Mr. Savva made it clear that he did not throw a firecracker.
In conclusion, he said that parents were waiting for this day to be happy with their children, but in the end they were happy because their children were leaving this particular school. .
Listen to the intervention of Michalis Savvas in the "Morning Review" broadcast by Politis 107.6 & 97.6:
CITIZEN 107.6 · MORNING REVIEW 01 – 07 – 2022 MICHALIS SAVVA