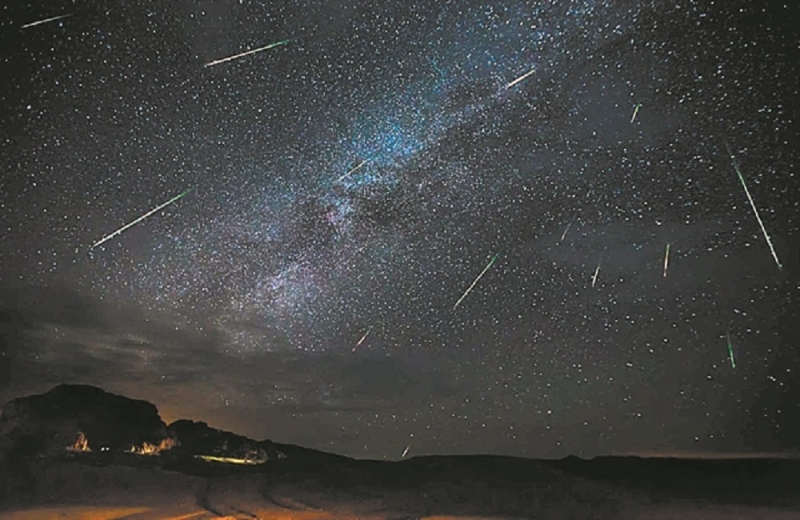 Lyrides, the first significant rain of" falling stars "of spring, will peak this year in the sky of the northern hemisphere, where it also belongs Cyprus, on the night of Good Friday, April 22, at dawn on Holy Saturday.
Spreading Lyrides is considered an average "rain" that usually lasts from 16 to 25 April. At their peak they are estimated to enter the earth's atmosphere and glow up to 20 meteors per hour at speeds of up to 50 kilometers.
Sometimes they create bright falling stars with long tails that remain visible anywhere in the sky for several seconds. In some years, their "shooting stars" even reached 100 per hour.
This particular rain of diatons, which was first recorded in 687 BC. from the Chinese, apparently comes from the constellation of Lyra, from where it took its name, and especially from the star Vega (Alpha Lyra), which is the brightest star of this constellation and the second brightest star in its night sky. northern hemisphere.
But the real source is comet C/1861 G1 "Thatcher", discovered in 1861 by the American A. Thatcher. The comet leaves in its path a long tail of dust and particles, which intersects every year with the orbit of our planet. The comet will once again pass very close to Earth in 2276, as its orbit around the Sun lasts about 415 years.
Remnants of the comet's tail, after its last close passage in the 19th century, still hovers in space and continues to cause the "rain" of Lyrids every year.
Source: B SCIENCE