The so-called police of the occupied areas arrested a person late last night. According to Turkish Cypriot media, Omer Tunz was arrested for the murder of businessman Khalil Faljal and his driver, last night, he was arrested on Tuesday night, while today he was brought before the "provincial court", K. where it was decided to detain him for two days.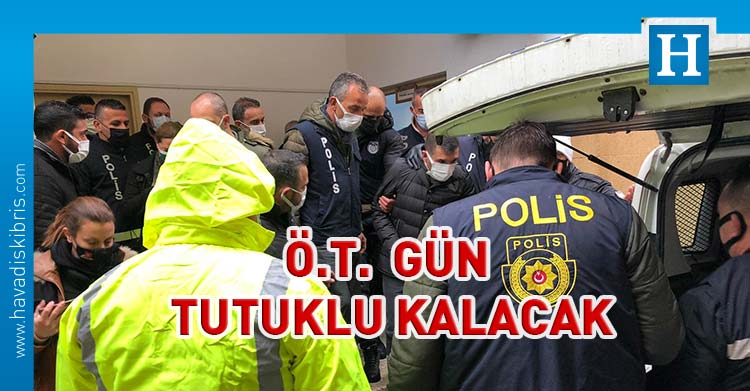 Omer Tunz arrested as a suspect (photo: Havadis)
According to the Havadis newspaper, the perpetrators gassed only the second car in which the driver-bodyguard and Falgiali were riding, who were both killed. Avrupa writes that Kalashnikovs were used for the murder and Halkin Sesi refers to "professional work".
It is recalled that the so-called police sounded the alarm yesterday around 19:00 in the occupied territories, after the attack on the car of the businessman and owner of a hotel – casino in Kyrenia, Khalil Falgiali. According to what the Turkish media reports, Falgiali was in Agios Epiktitos, Kyrenia, a few meters away from his house, when the car driven by his driver, who was also inside, was attacked with bullets coming from a firearm. Murat Demirdas, as the businessman's driver's name is, died instantly, while Falgiali was taken to hospital, where he died shortly afterwards. It should be noted that in the car that followed Falgiali's car, according to Yeniduzen, citing "police" sources, his wife and three children were.