POWERED BY:
06:24 Thursday
March 24, 2022 INSIDER • GOAL • IN-CYPRUS • PROPERTY • CYPRUS-IS • CAREER LIKE • GOING OUT • XRYSES SYNTAGES • ACTIVE • PHILGROUP NEWS & nbsp; SOCIETY & nbsp; INSIDER & nbsp; OPINIONS & nbsp; GOING OUT & nbsp; CULTURE & nbsp; SPORTS & nbsp; AUTO & nbsp; GOOD LIFE & nbsp; USEFUL & nbsp; PRINTED EDITION & nbsp;
< i class = "line3">
ARCHIKIEIDISEISPOLITIKITOPIKAPARASKINIOMEDIAELLADAKOSMOSEPISTIMIPERIVALLONTECHNOLOGIASYNENTEFXEISCHRYSES ETAIREIESKOINONIAEIDISEISKYPROS OF CHTHESANAGNOSTI HAVE LOGOEPISTOLESSYNENTEFXEISDIMOFILI IN INTERNETVIDEOSAFIEROMATAADVERTORIALINSIDEREPICHEIRISEISKYPROSBRAND VOICECAPITALFORBESBLOOMBERG OPINIONPROTAGONISTESKAFTI GRAMMICHRYSES ETAIREIESKARIERAAPOPSEISARTHRA IN "F" INTERVENTION IN "F" MESSAGE YOUR SKITSAO WORLD TWITTERGOING OUTTHINGS TO DOCINEMAMOUSIKIESTIATORIABAR/CAFETV ODIGOSTILEORASIPOLITISMOSKYPROSKOSMOSKRITIKESEKDILOSEISPROSOPAATHLITIKAPODOSFAIROMPASKETPARASKINIAELLADADIETHNIALLA SPORAPOPSEISSKITSOVIDEOSAUTONEAPAROUSIASIAPOSTOLESAGONESKALI ZOIFGEIADIATROFIEF ZINASTRACHRYSES SYNTAGESSYNTAGES SEFVIMA VIMACHRISIMAFARMAKEIAGIATROIAERODROMIALIMANIATILEFONAOPAPKAIROSSYNALLAGMALACHEIAAPPSPROSFORESENTYPI EDITION POLITIKITOPIKAPARASKINIOMEDIAELLADAKOSMOSEPISTIMIPERIVALLONTECHNOLOGIASYNENTEFXEISCHRYSES COMPANIES EIDISEISKYPROS OF CHTHESANAGNOSTI HAVE LOGOEPISTOLESSYNENTEFXEISDIMOFILI THE INTERN ETVIDEOSAFIEROMATAADVERTORIAL EPICHEIRISEISKYPROSBRAND VOICECAPITALFORBESBLOOMBERG OPINIONPROTAGONISTESKAFTI GRAMMICHRYSES ETAIREIESKARIERA ARTICLES IN "F" INTERVENTION IN "F" MESSAGE YOUR SKITSAO WORLD OF TWITTER THINGS TO DOCINEMAMOUSIKIESTIATORIABAR/CAFETV ODIGOSTILEORASI KYPROSKOSMOSKRITIKESEKDILOSEISPROSOPA PODOSFAIROMPASKETPARASKINIAELLADADIETHNIALLA SPORAPOPSEISSKITSOVIDEOS NEAPAROUSIASIAPOSTOLESAGONES YGEIADIATROFIEF ZINASTRACHRYSES SYNTAGESSYNTAGES SEFVIMA STEP FARMAKEIAGIATROIAERODROMIALIMANIATILEFONAOPAPKAIROSSYNALLAGMALACHEIAAPPSPROSFORES ENTERPRISES LTD BRAND VOICE CAPITAL FORBES BLOOMBERG OPINION PROTAGONISTS HOT LINE GOLDEN CAREER COMPANIES
EXCLUSIVE COOPERATION : & Epsilon; & rho; & gamma; & alpha; & zeta; ό & mu; & epsilon; & nu; & omicron; & iota; & kappa; & alpha; & iota; & alpha; & gamma; & omicron; & rho; ά & pi; & epsilon; & rho; & iota; & om; & upsilon; & nu; & tau; & eta; & nu; & epsilon; & pi; ό & mu; & epsilon; & nu; & eta; & kappa; ί & nu; & eta; & sigma; & eta; "/>
TOGETHER WITH
Powered by
Next RCB Bank: Employees and market are waiting for the next move HOME • INSIDER • CYPRUS • RCB Bank: Employees and market are waiting for the next move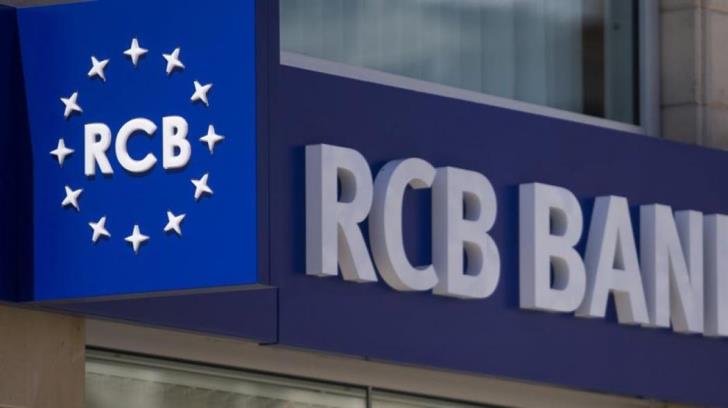 & nbsp & nbspΘεανώ Θειοπούλου & nbsp; & nbsp;
The next day after the sale of serviced loans worth € 556 million by RCB Bank to Hellenic Bank and the information about the change of its operating model to an asset management company have caused great upset to the 339 employees (20202 data) of RCB Bank, but also in the market. & nbsp; As of yesterday morning, according to information from "F", the staff, who do not belong to the ETYK guild, were trying to find out if their future work would be affected.
The bank has 8 branches and 8 ATMs. The only thing that has been announced is that 16 employees of RCB Bank, from the loans department, will be transferred to Elliniki, for the purpose of managing the serviced loan portfolio of € 556 million. It is expected that the bank will soon make announcements to clarify who will is its new role in the local market, so that employees and customers know what is to be born. The important thing is that with the sale of loans worth € 556 million, RCB Bank has strengthened its liquidity and can, as it has announced, fully fulfill all its obligations to all customers.
< b> SEE ALSO: & nbsp;
Deal Elliniki – RCB Bank for repurchase of loans € 556 million Elliniki grows with the loan purchase agreement from RCB Bank The banking system avoided turmoil from the war /b> Sanctions changed the shareholder structure of RCB Bank
The sale of a serviced business portfolio worth € 556 million by RCB Bank to Hellenic Bank put the second systemic bank, which has not had such a long tradition in business lending, expanding its clientele in areas such as hotel industry, commercial real estate, construction and land development, wholesale and retail trade, manufacturing, catering. Even when the good portfolio of the Cooperative was transferred to Elliniki, the majority of the loans concerned the retail banking sector, with an emphasis on mortgages, with the result that the corporate portfolio did not grow accordingly.
< b> READ MORE IN THE PUBLISHED PHILELEFTHERO PRESS