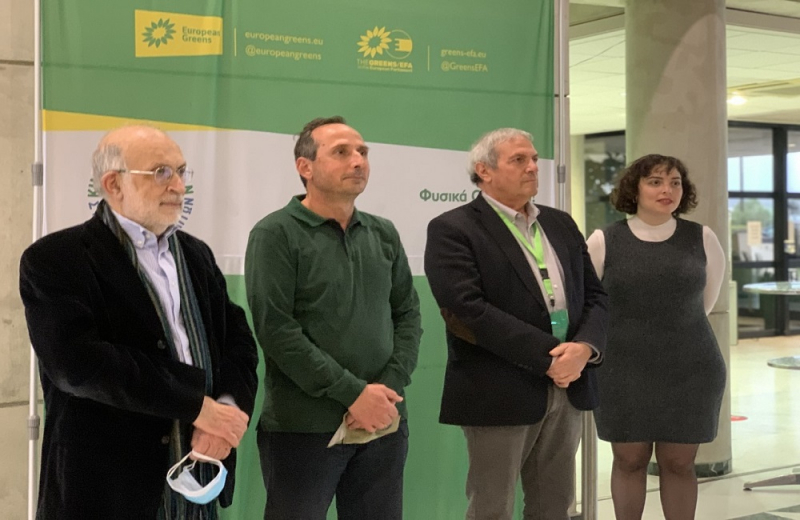 The counting process for the election of the new leadership of the Ecologists Movement at the 12th regular Pancyprian Congress held on Sunday, February 6 at the Municipal Theater of Latsia has been completed.
Charalambos Theopemptou was re-elected new president of the Movement.
The results for the 4 officials of the Movement were as follows:
– Charalambos Theopemptou is re-elected President of the Movement with 164 votes and a percentage of 66.7%.
– Deputy Chairman Alkis Papis with 158 votes 64.2%.
– Vice President A 'Kyriakos Tsimillis with 164 votes 66.7%.
– Vice President B 'Maria Kola with 127 votes 51.6%
The counting of the ballots for the election of the remaining 16 members of the Central Committee begins at this moment.